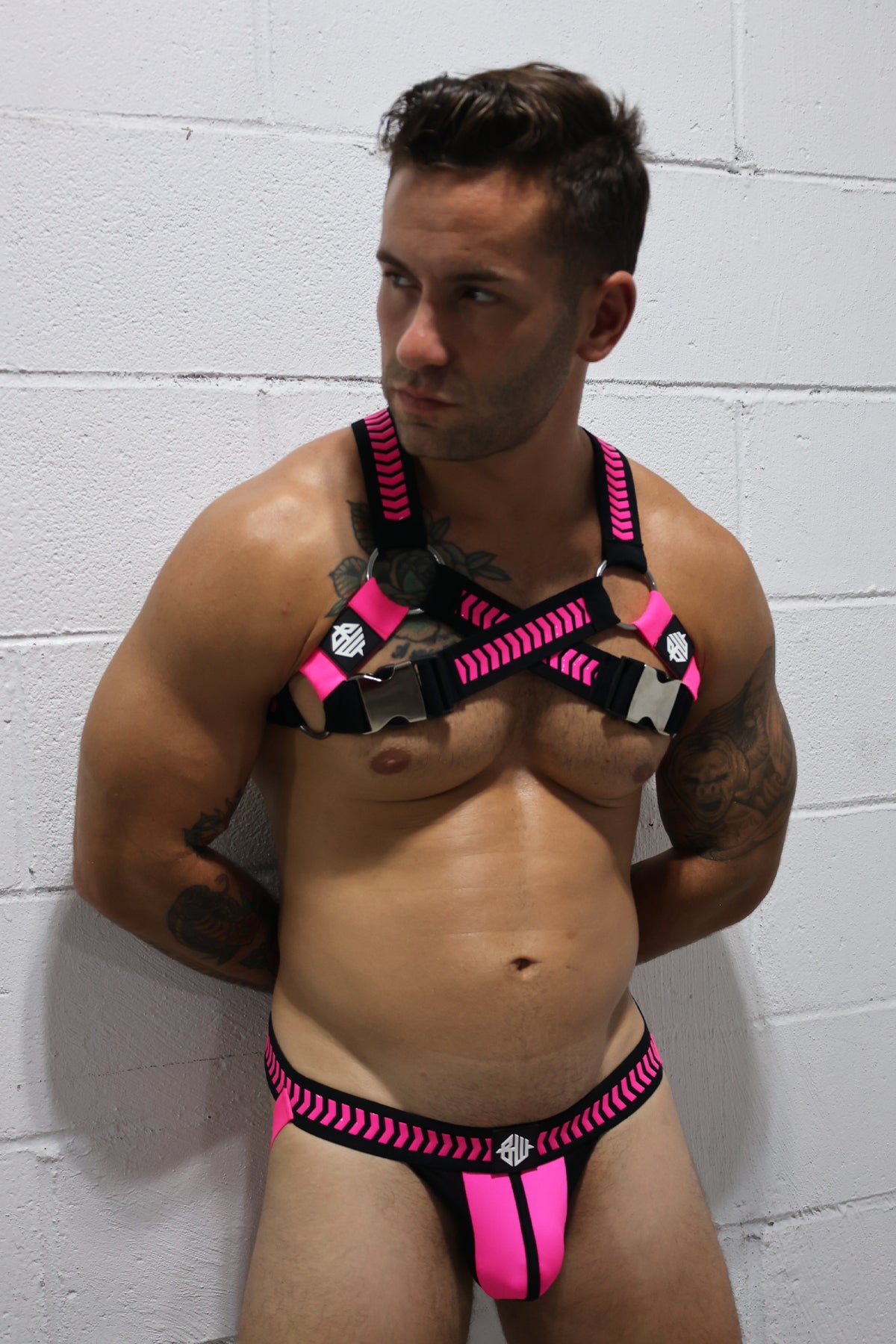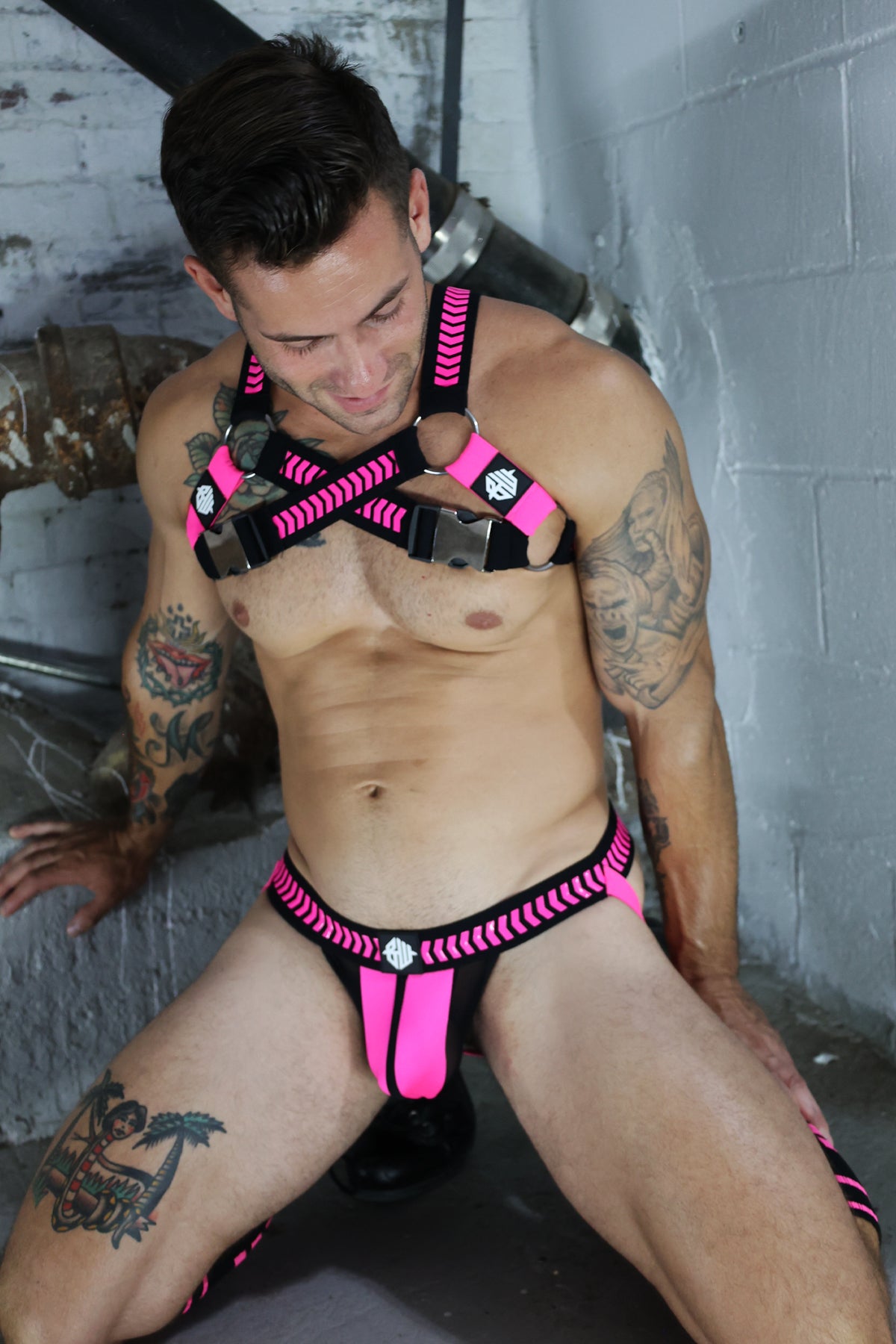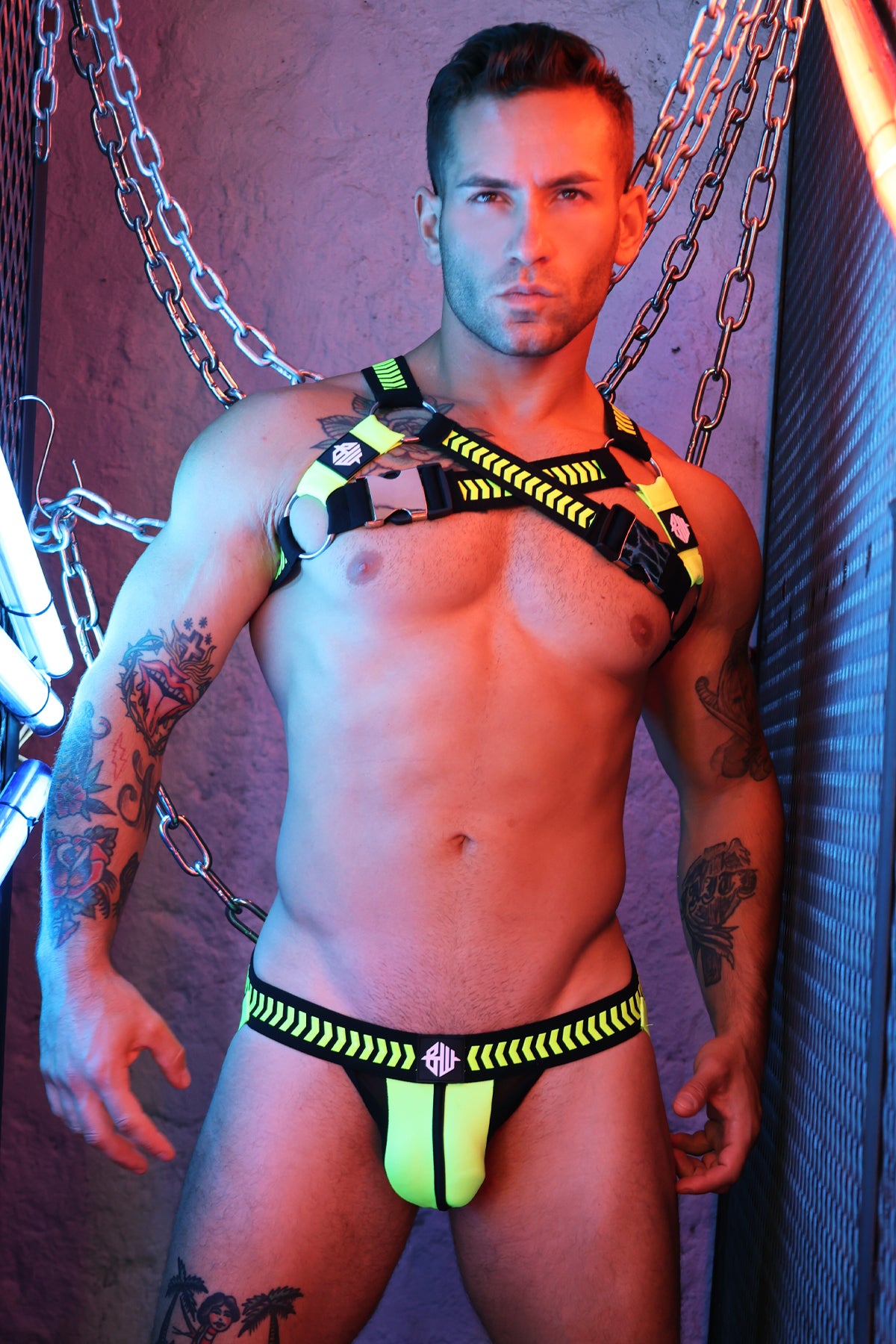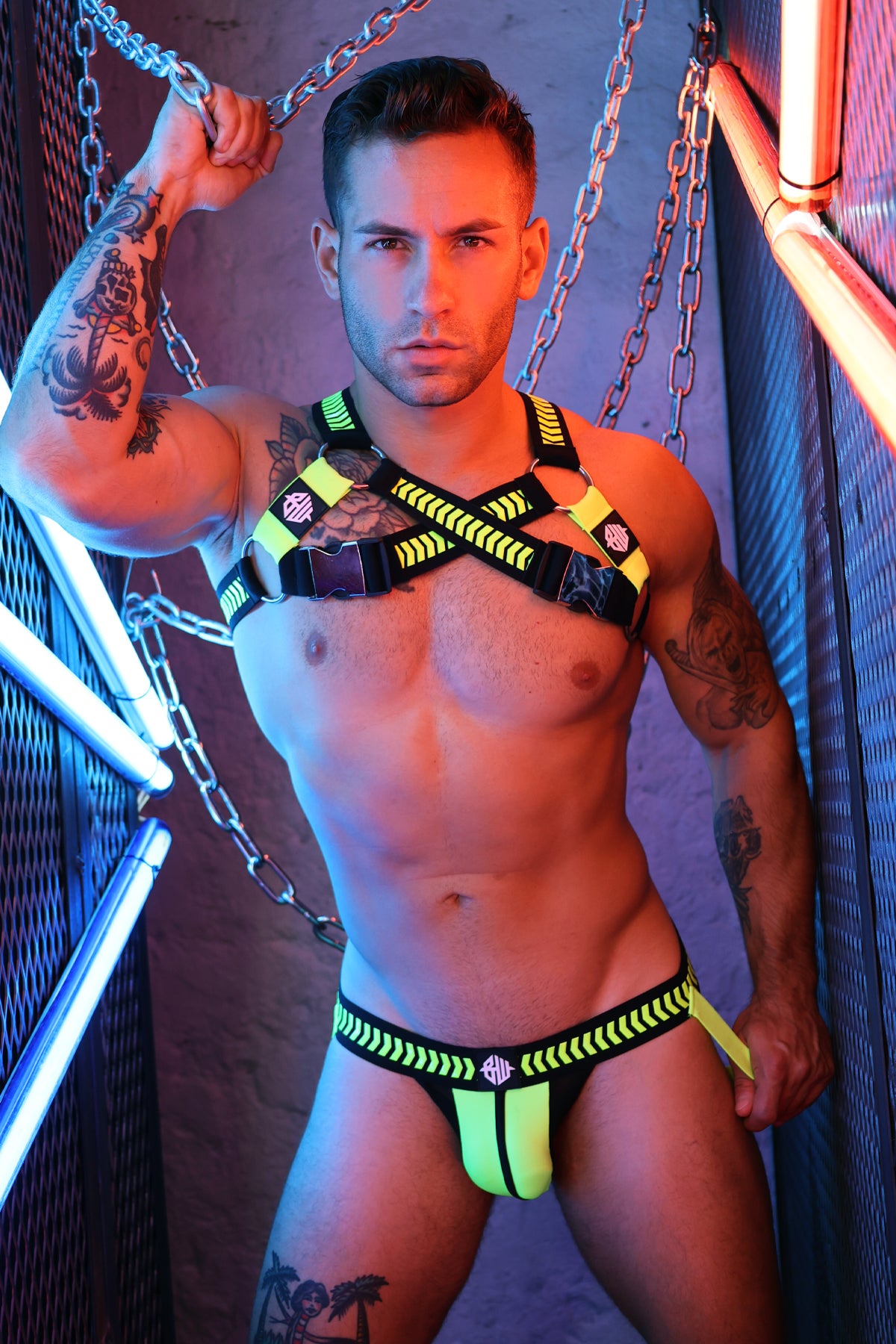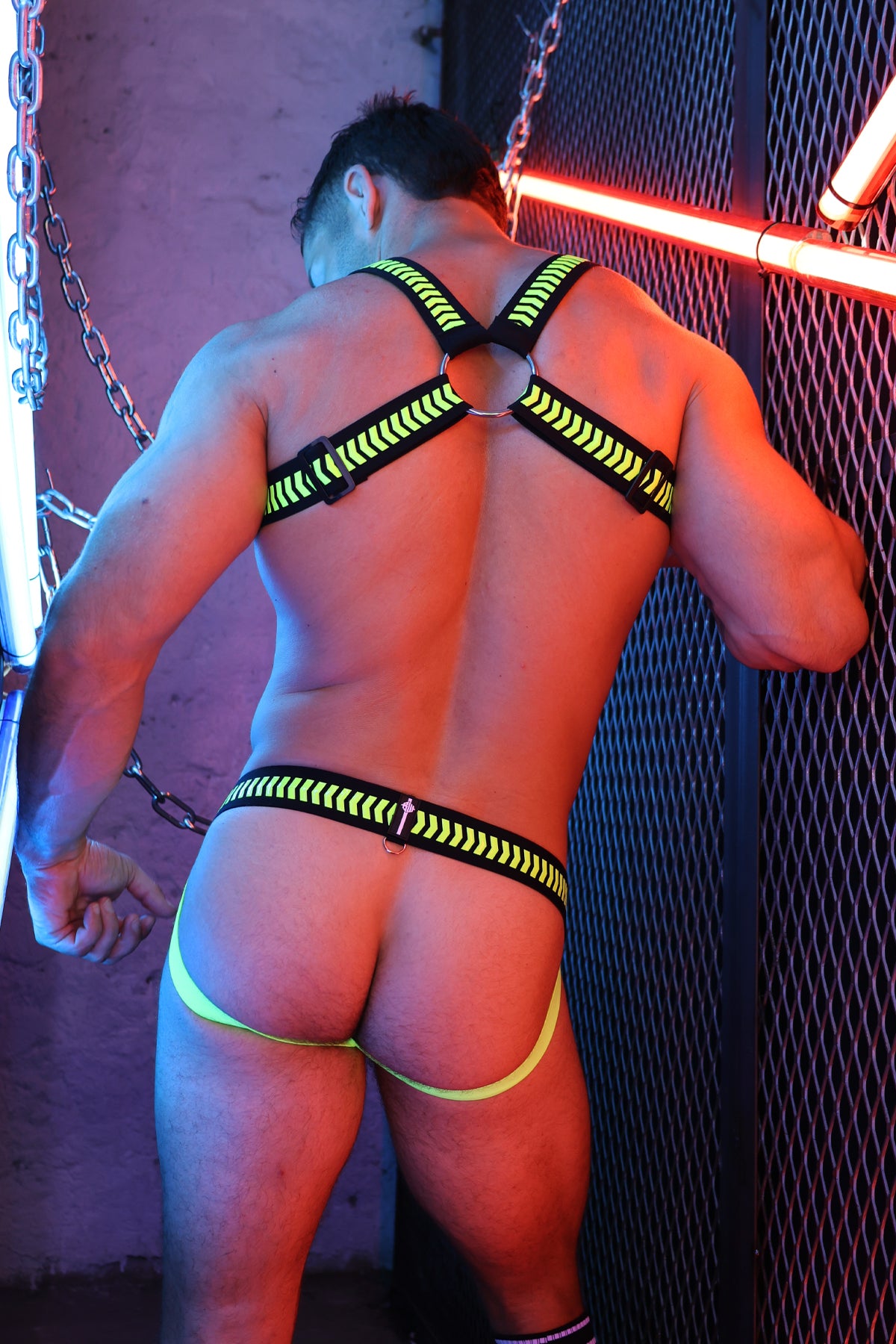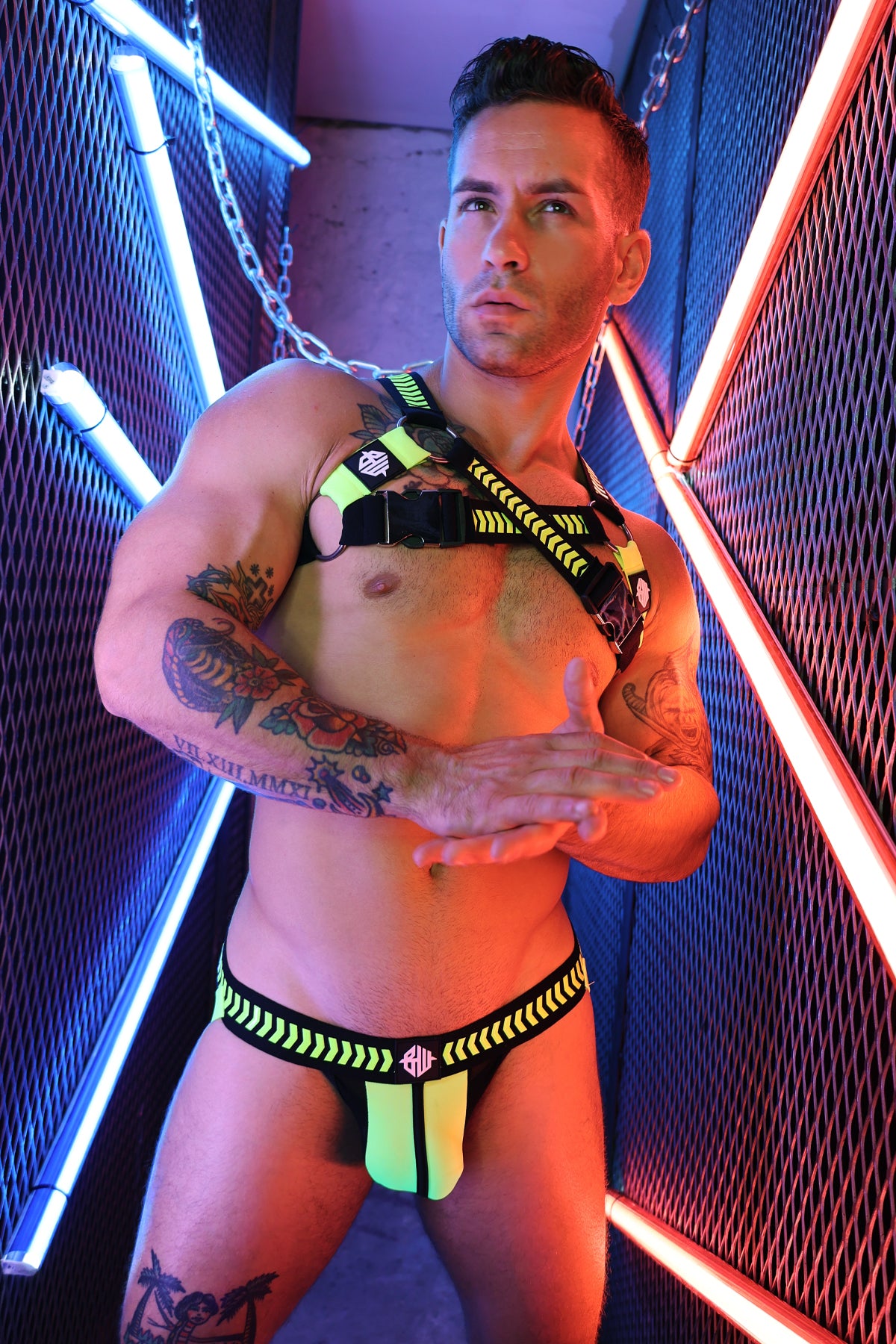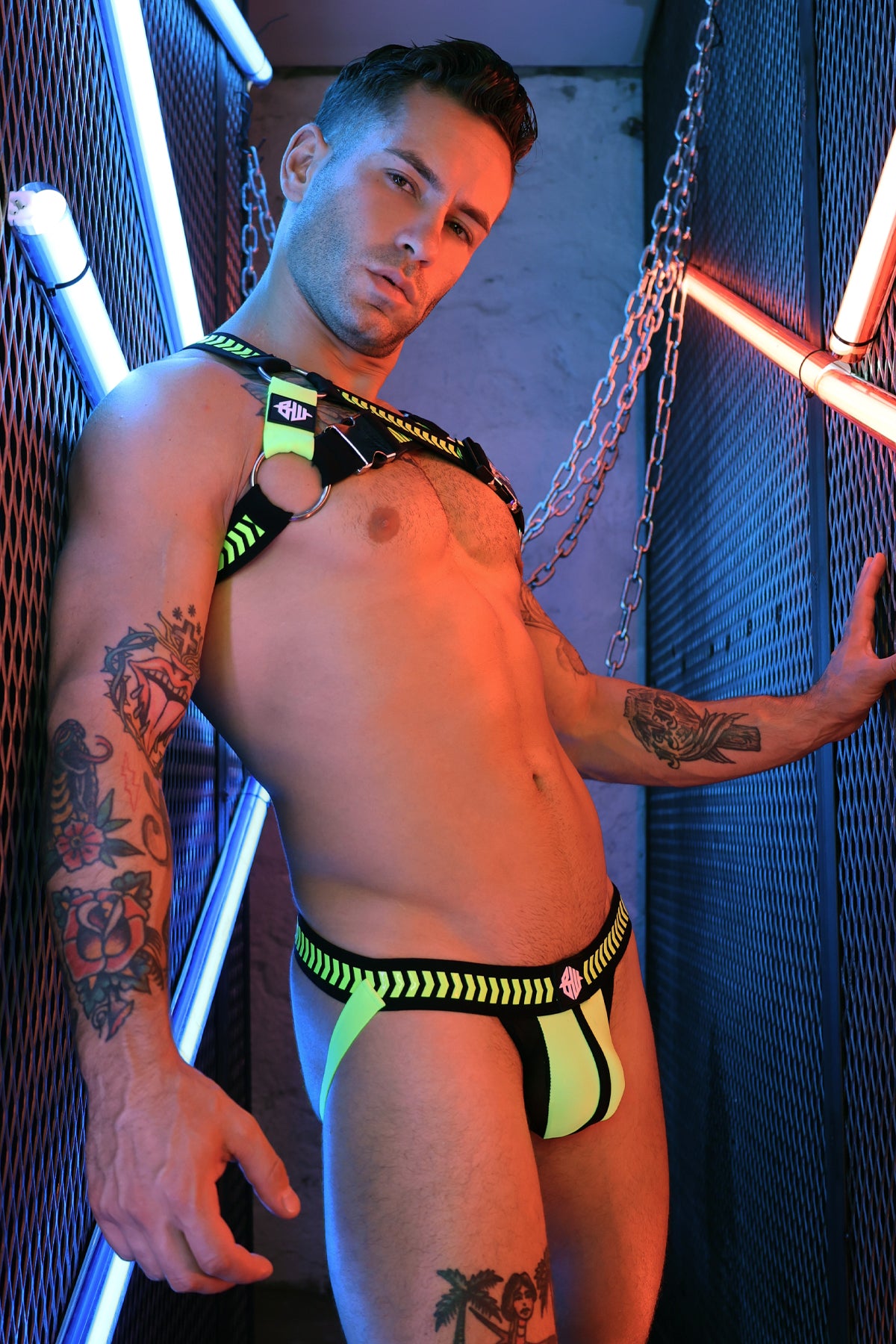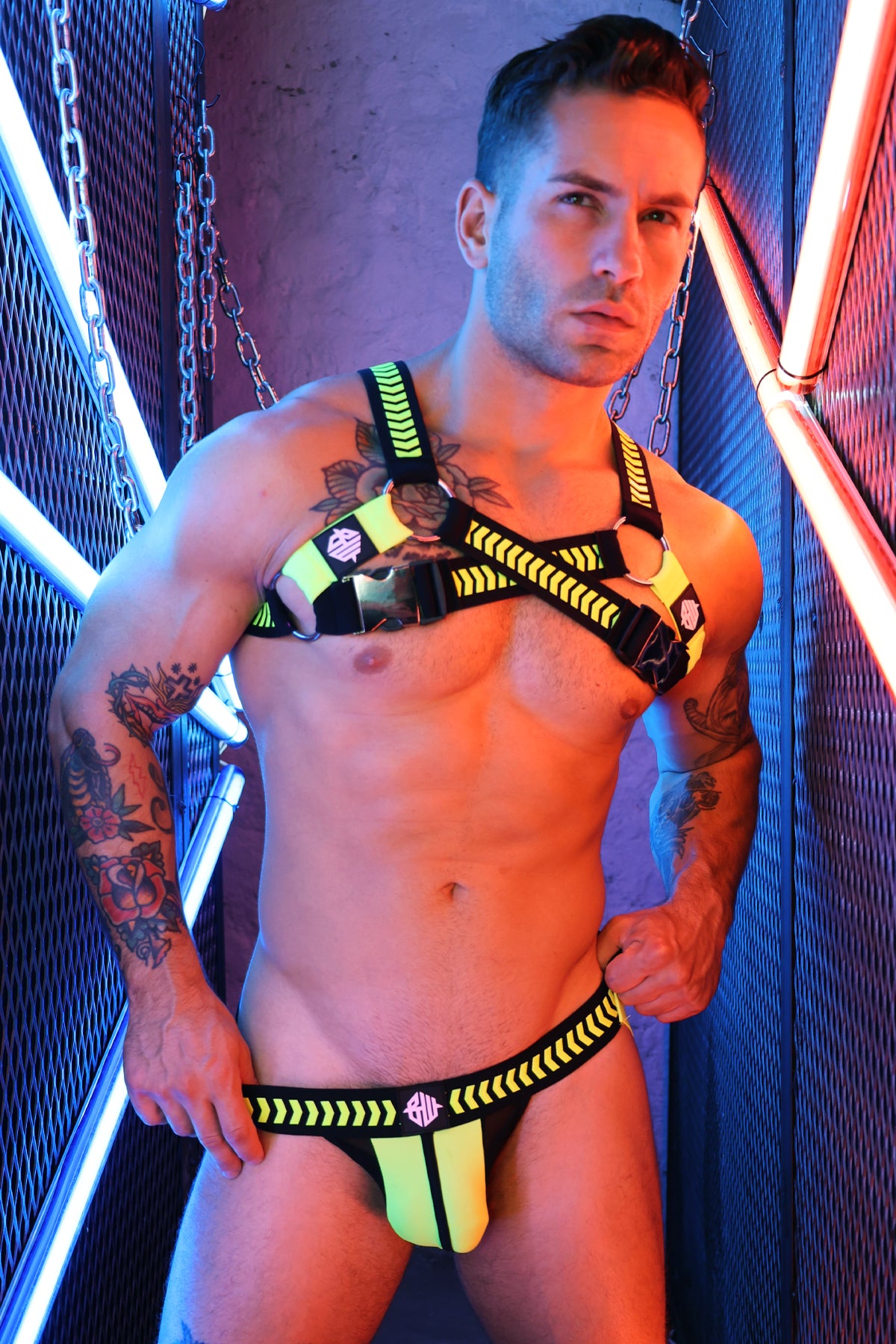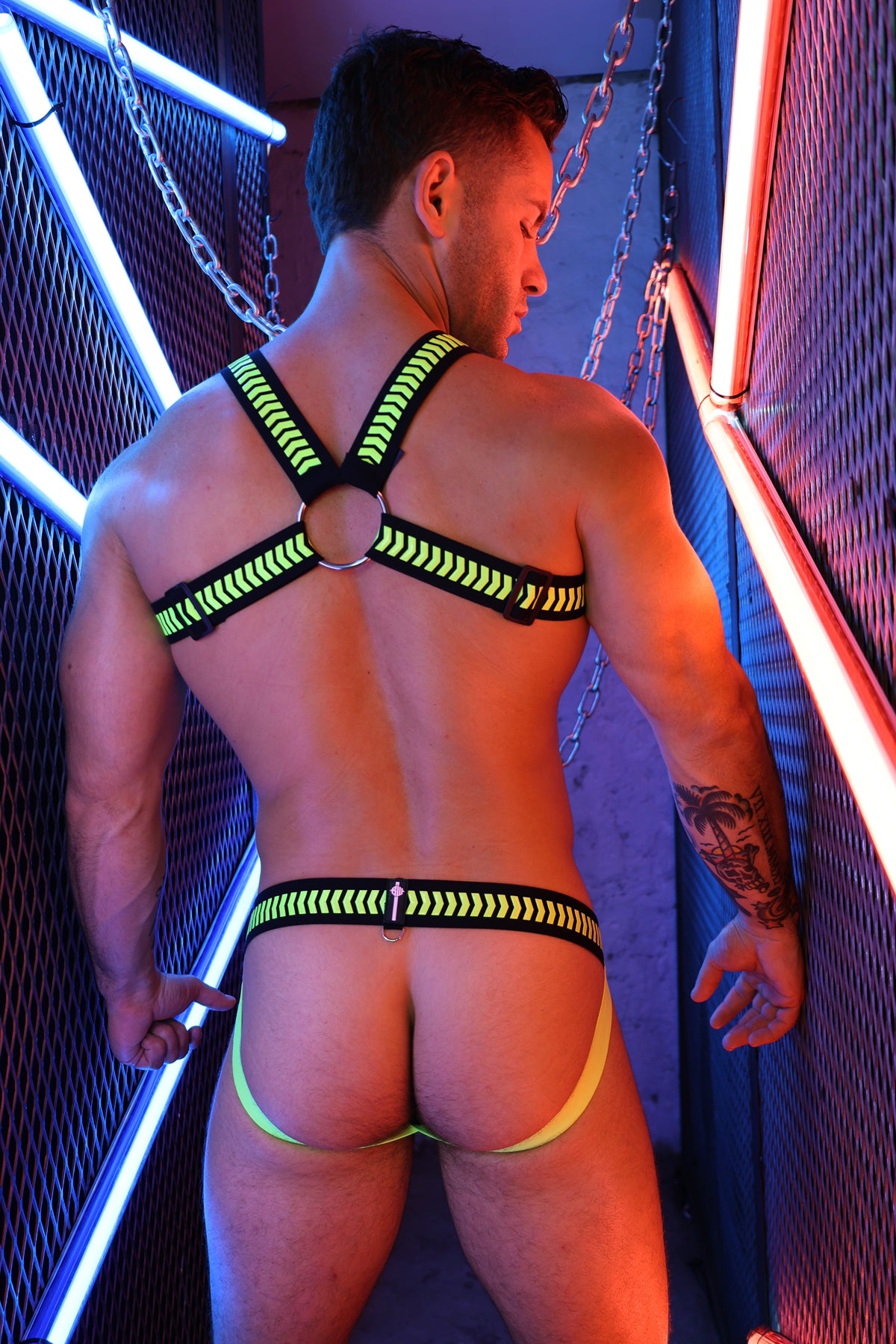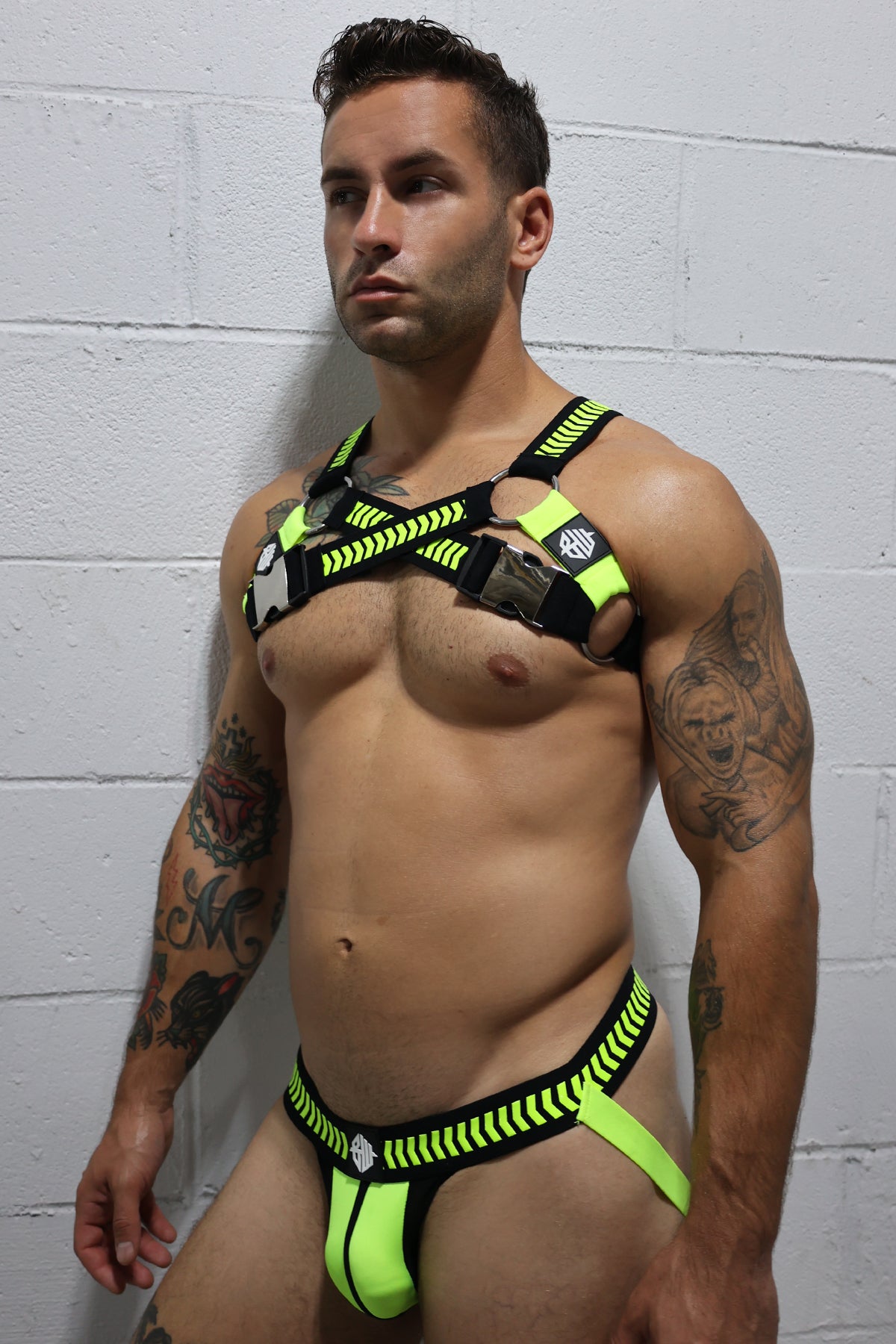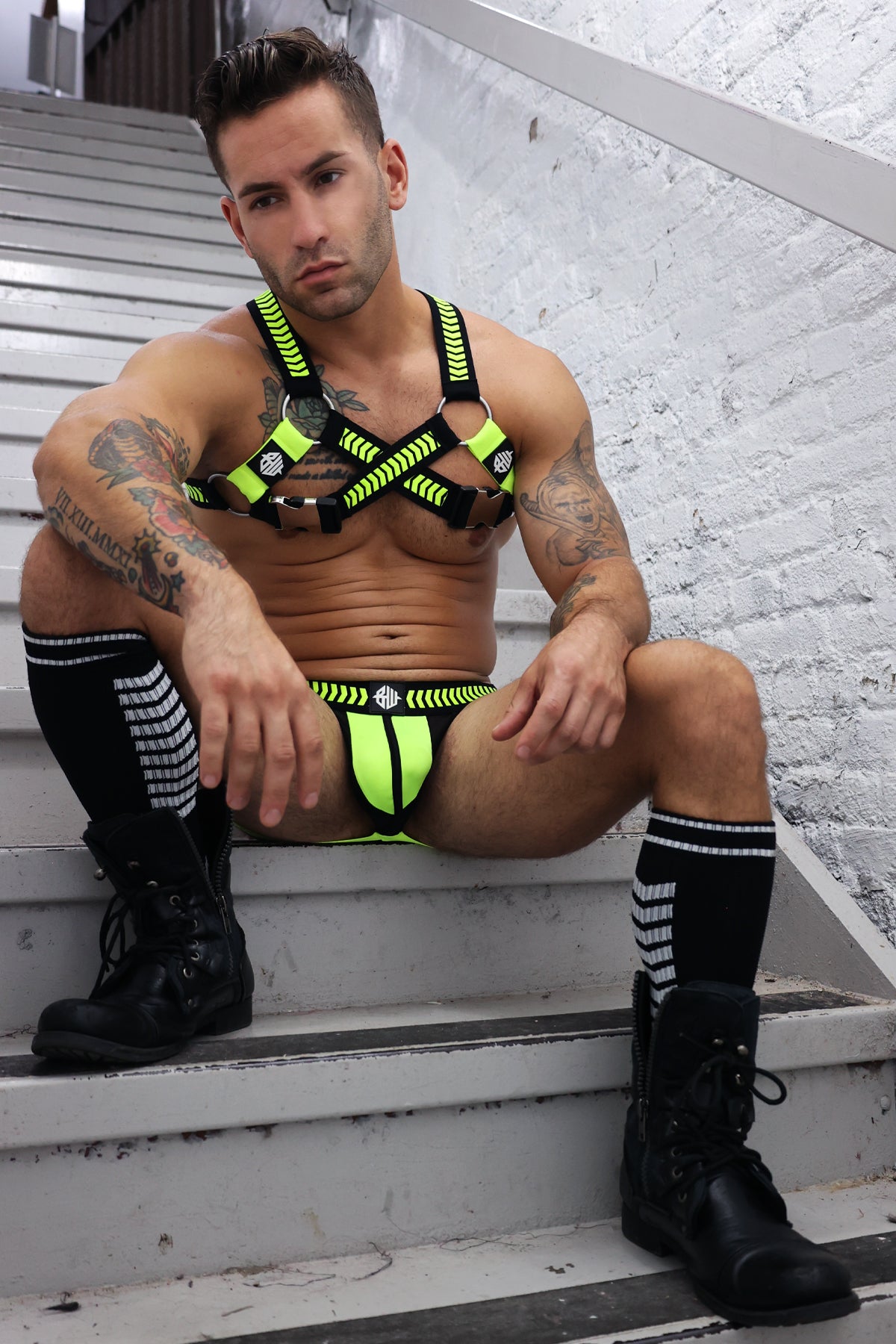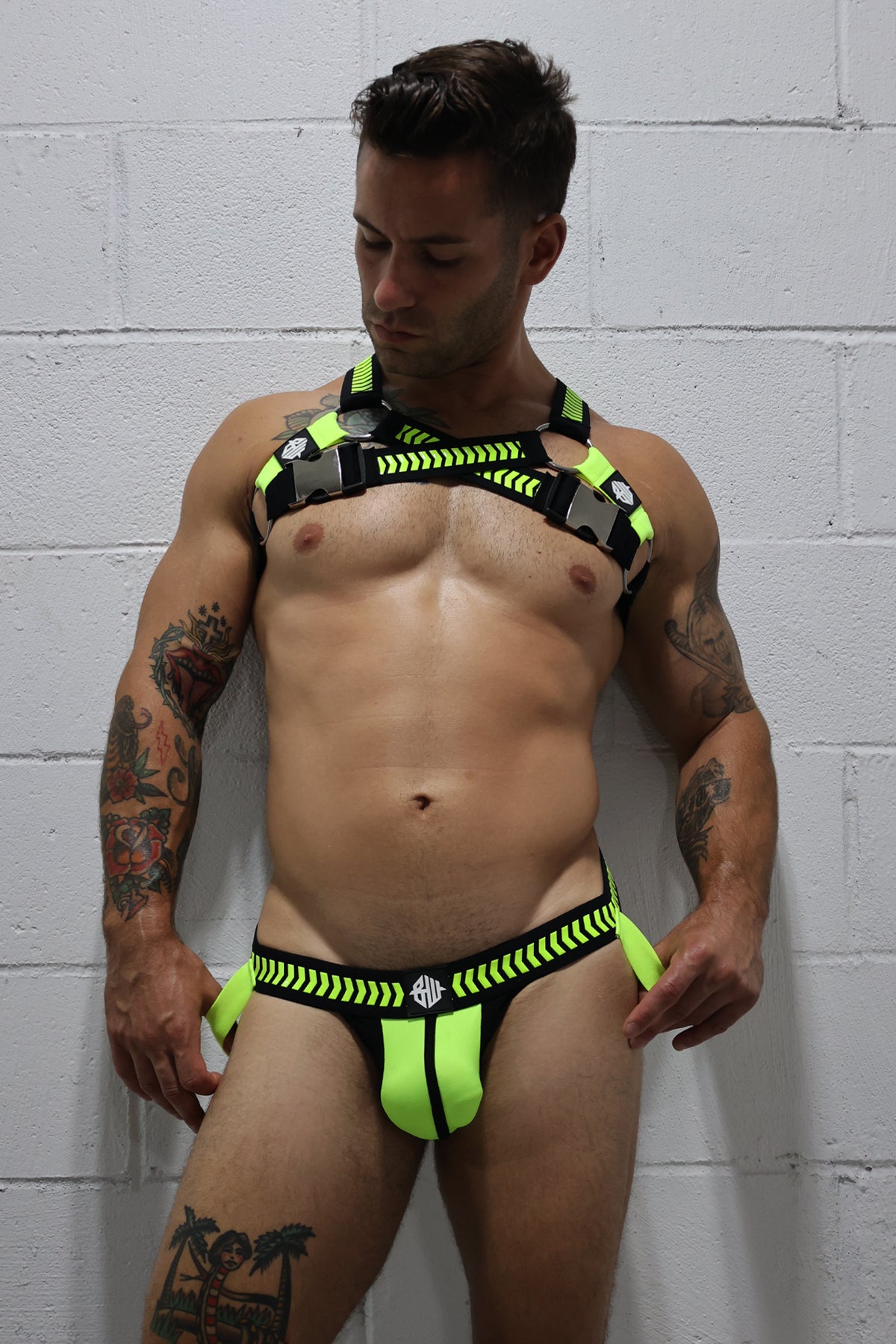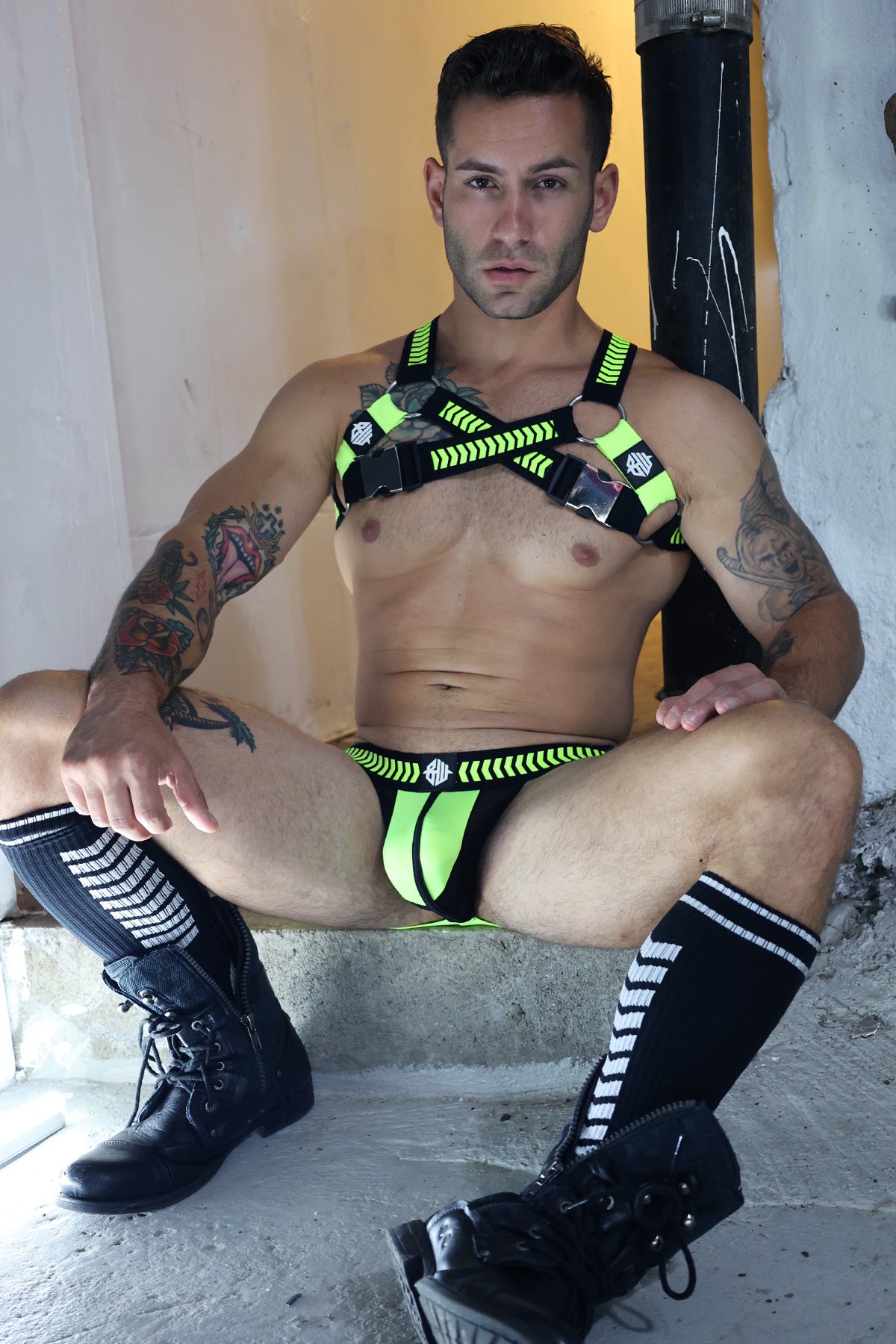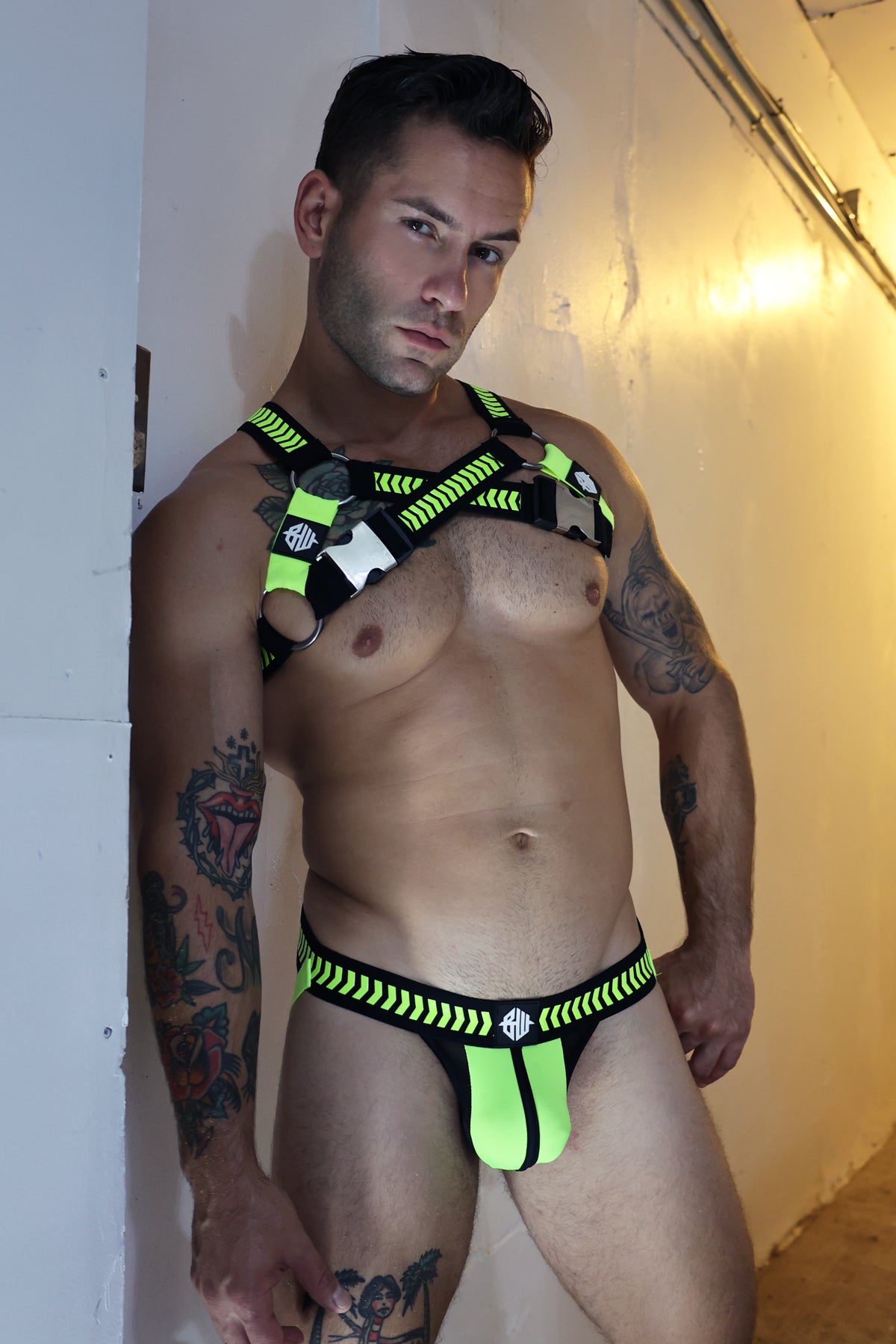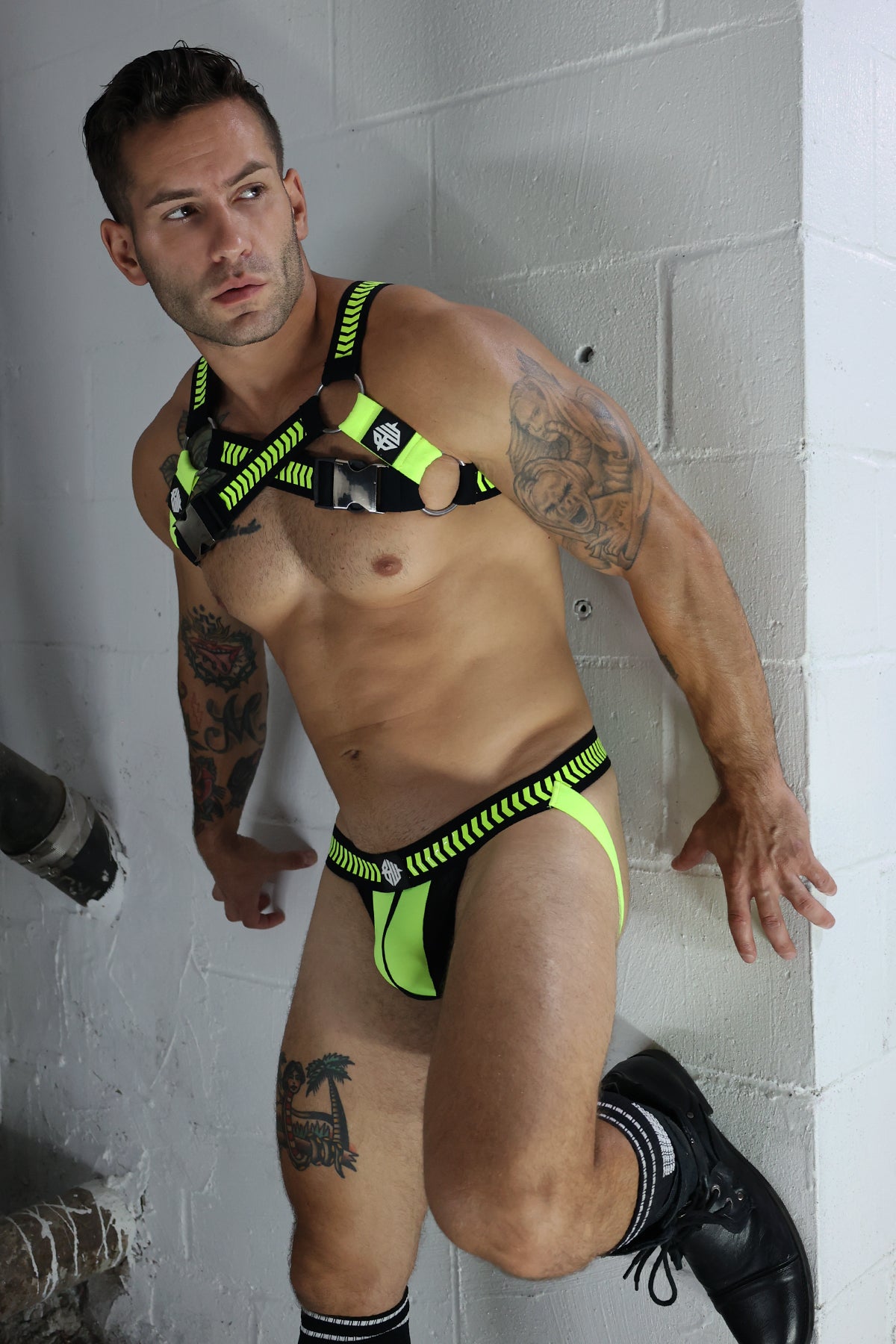 DAYCRAWLER CIRCUIT HARNESS
 Come into the light and do the Walk of shame FAME!
There ain't no shame in your walk, honey. Come from the club and head straight to brunch in the our new DAYCRAWLER BULLDOG HARNESS. This HARNESS is unlike any you've seen before. It's as if the traditional bulldog harness did a hit of poppers and turned into this truly unique next level design. And, as is the case with all BREEDWELL products, the garment details are top-of-the-line: flat chrome plaited buckles for easy on and off (easy off is ALWAYS important), soft elastic with a 3D wet rubberized chevron print, two PVC BREEDWELL patches, and they come in NEON YELLOW, NEON ORANGE, NEON PINK (all UV blacklight reactive), and PURPLE. Get  on all 4's and start crawlin'. 
This style is not compatible with any of our Glow or Marquee Centerstraps