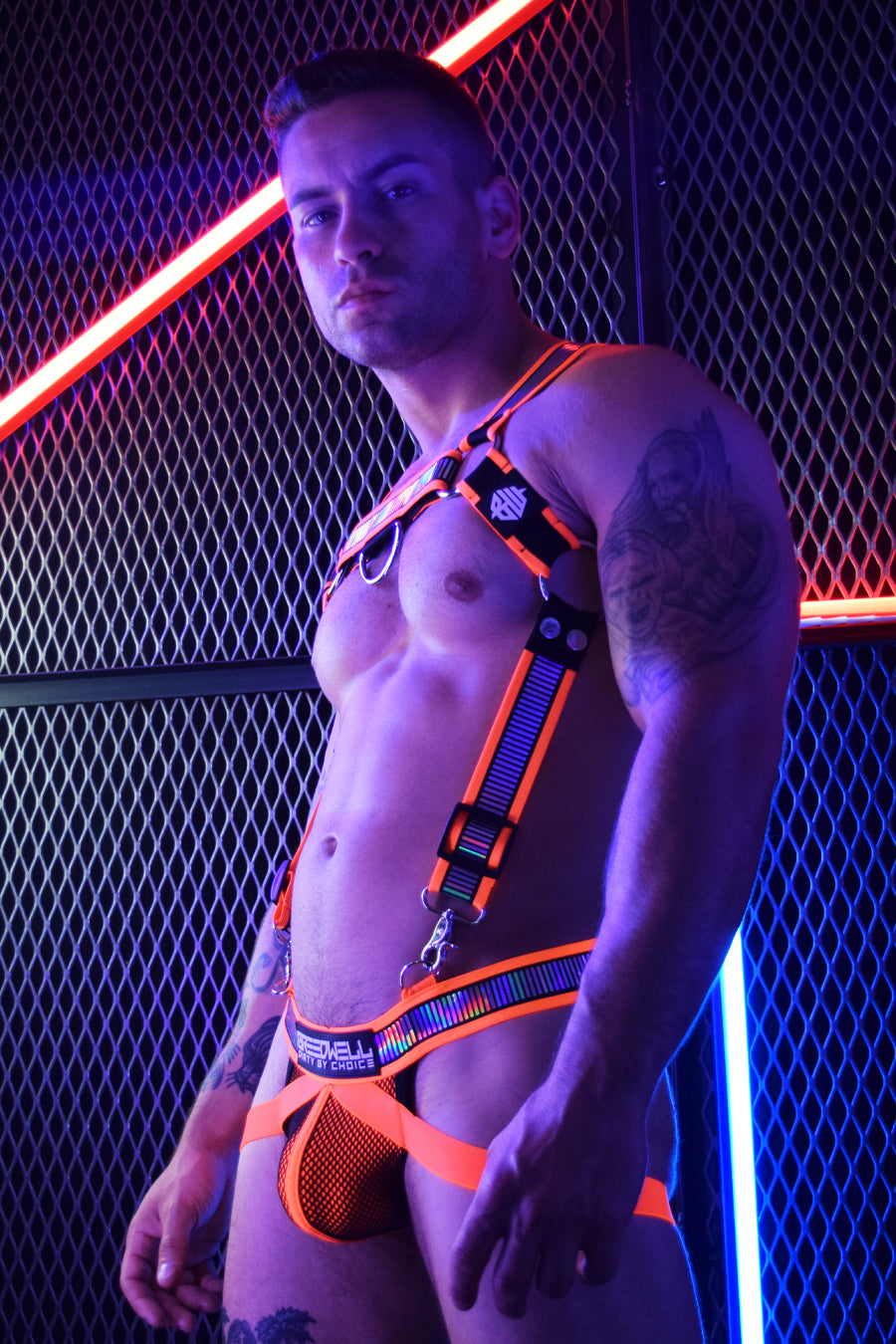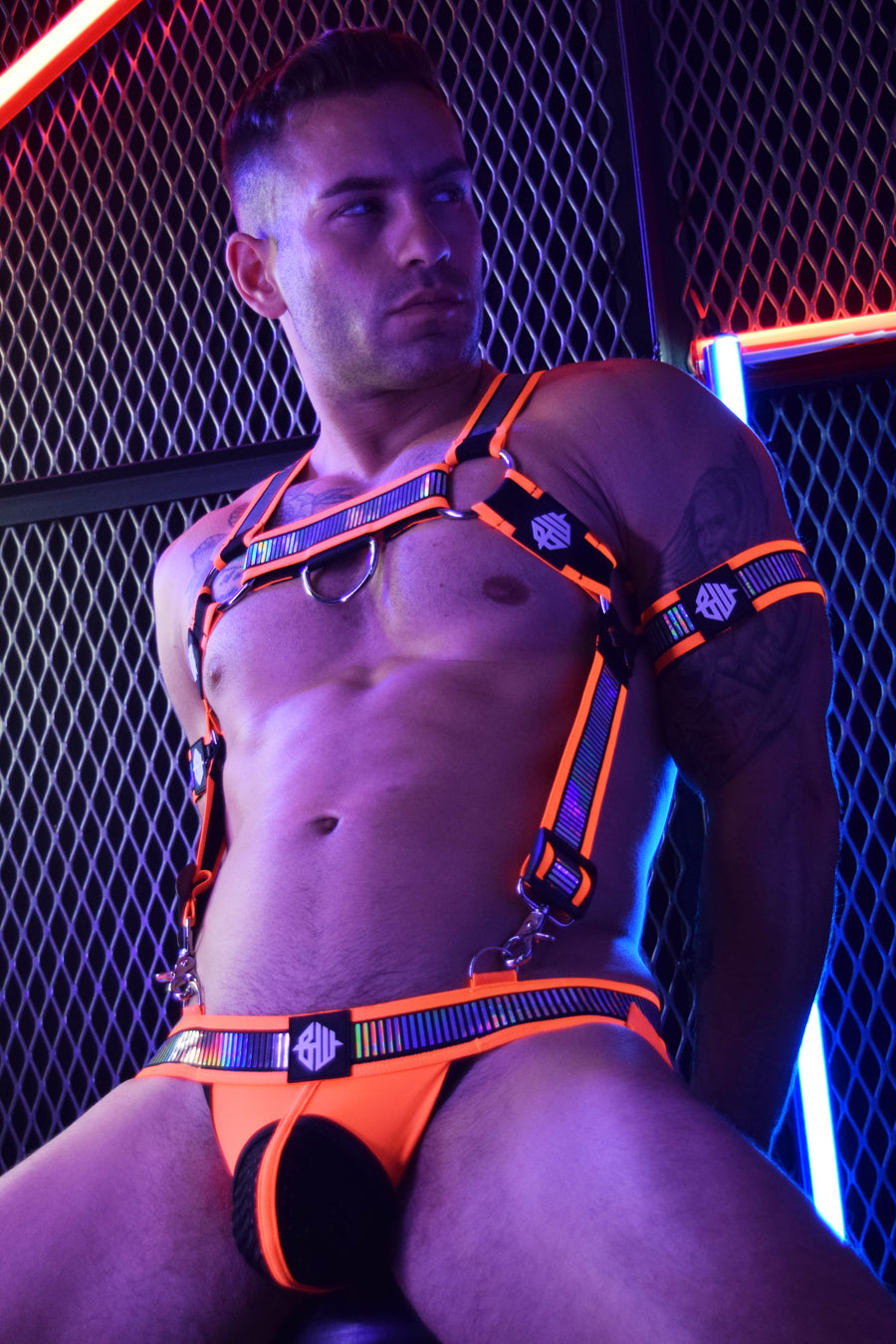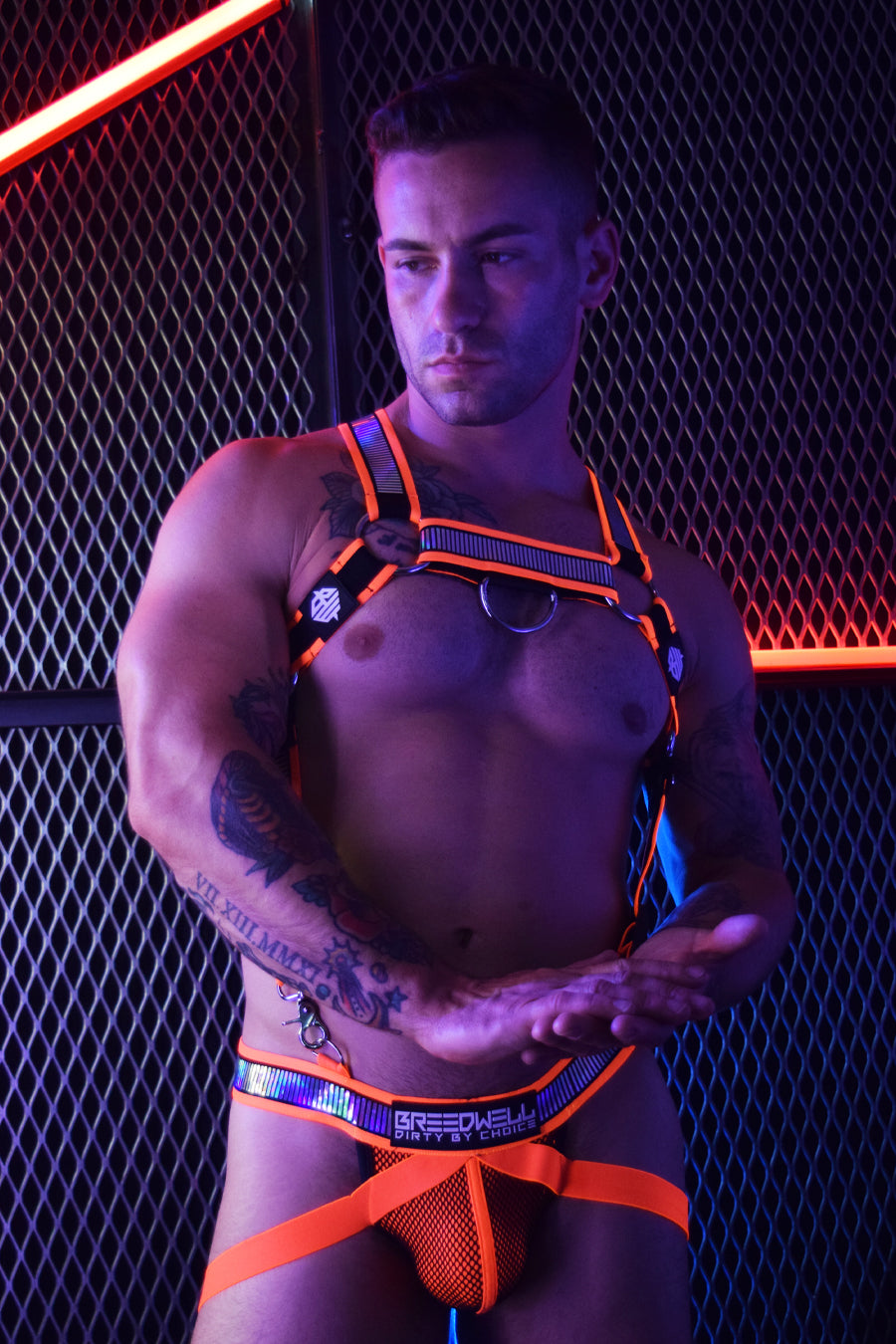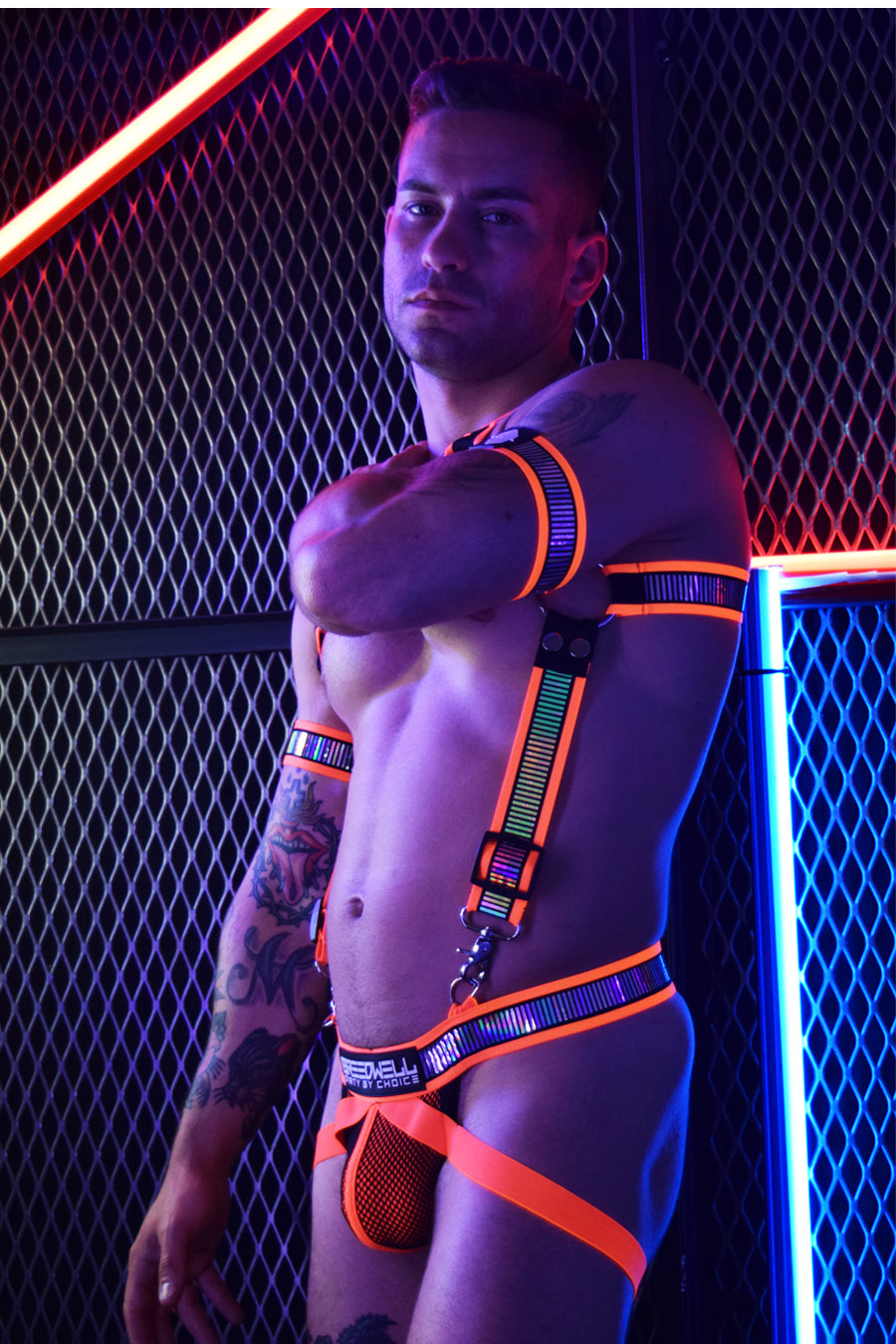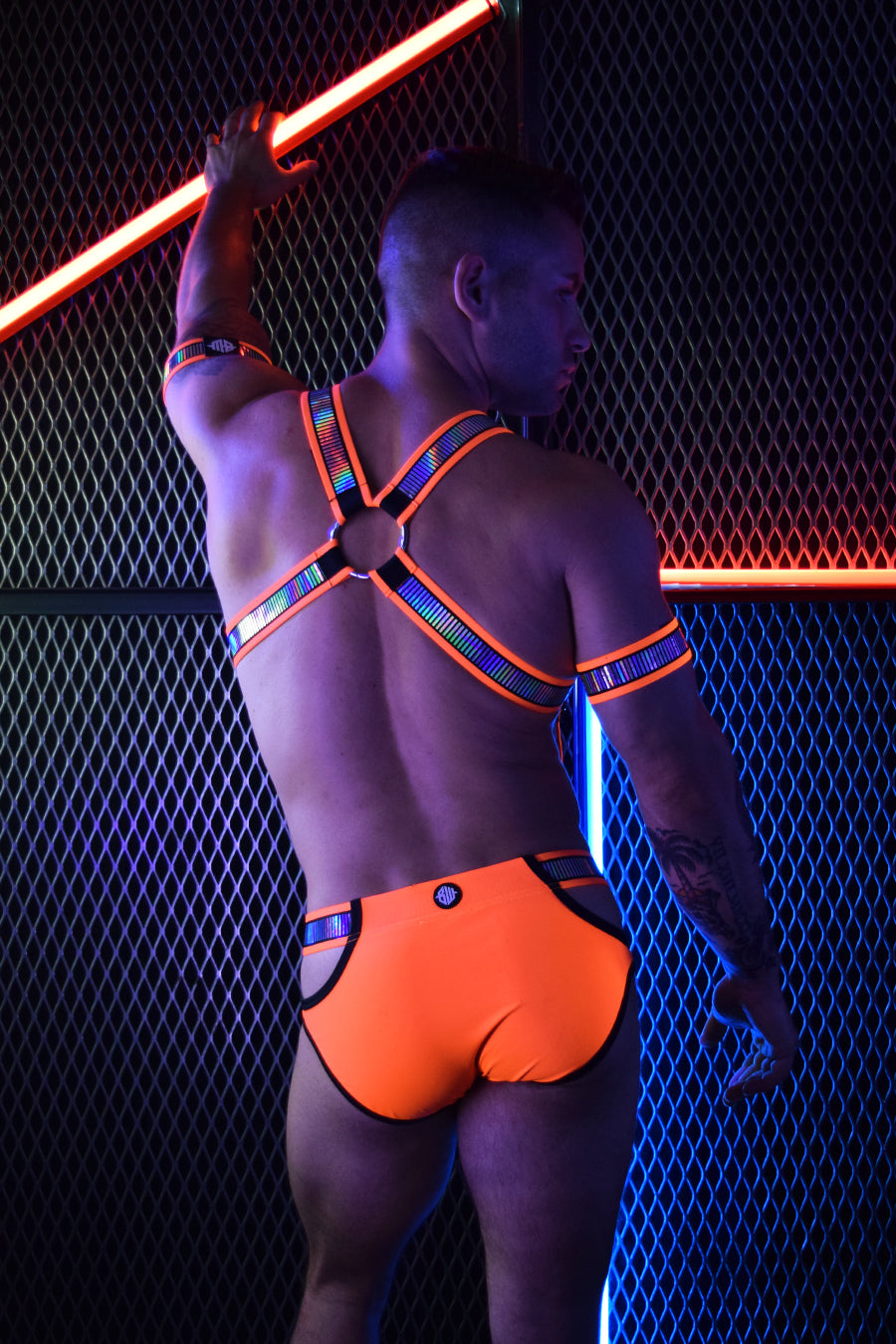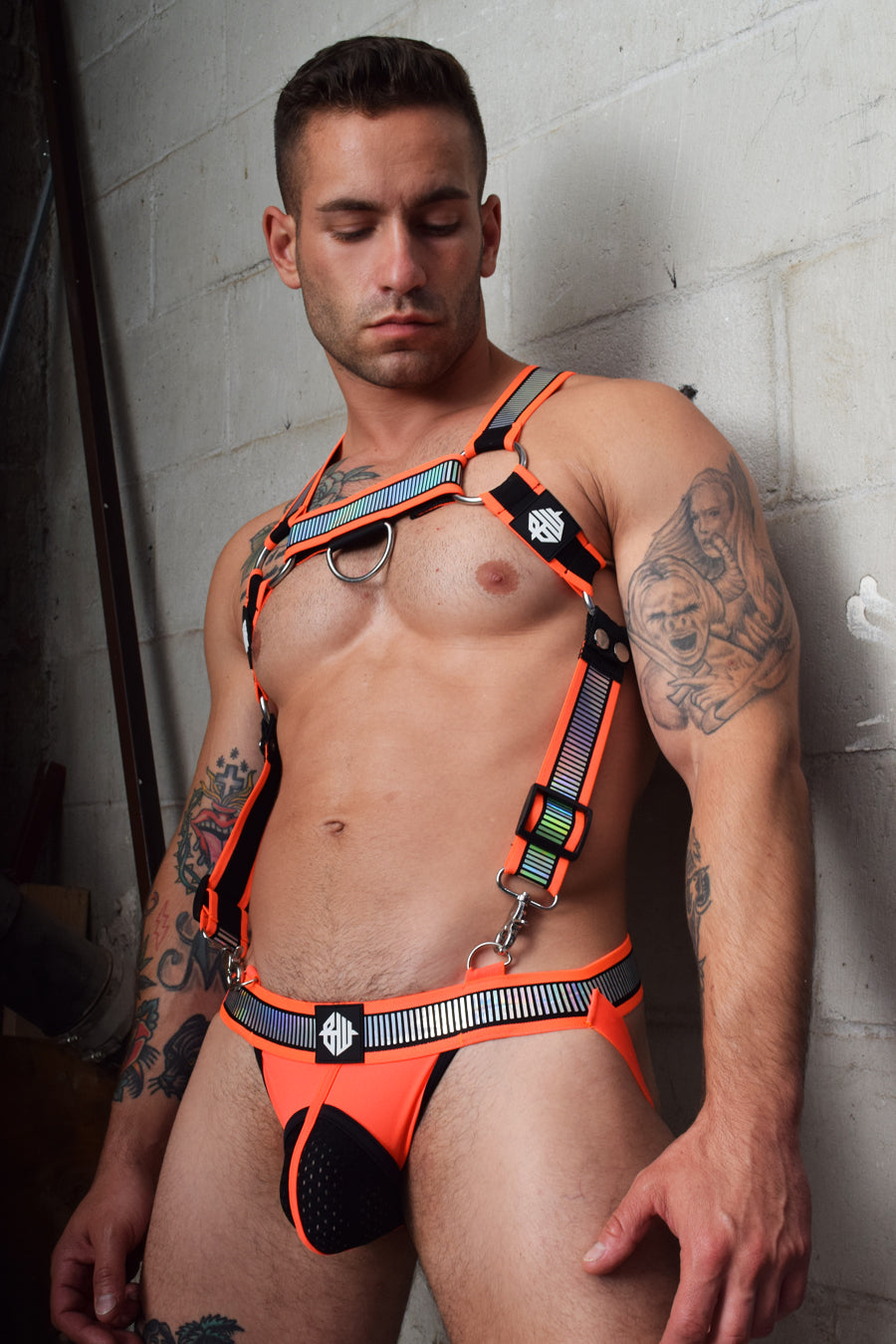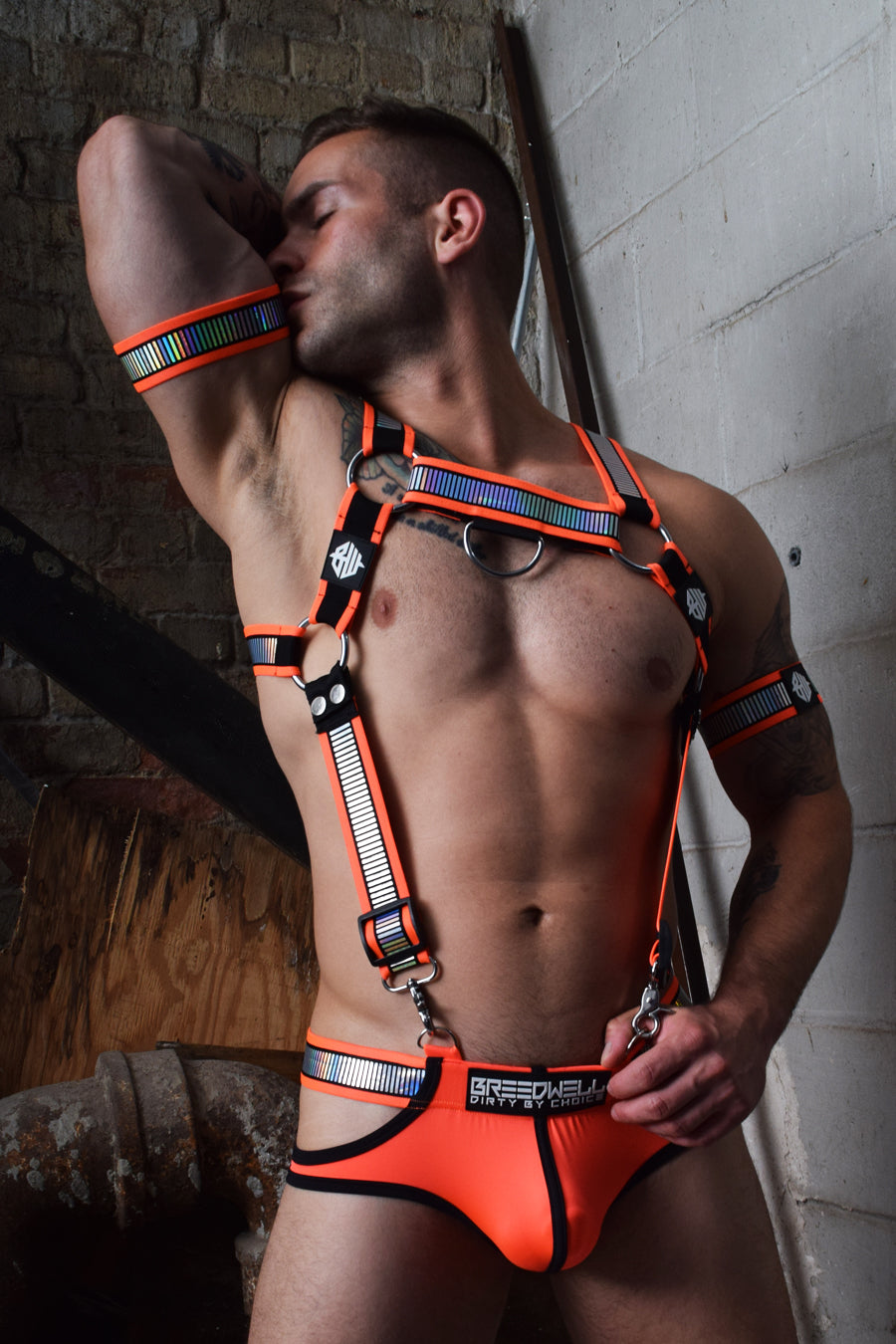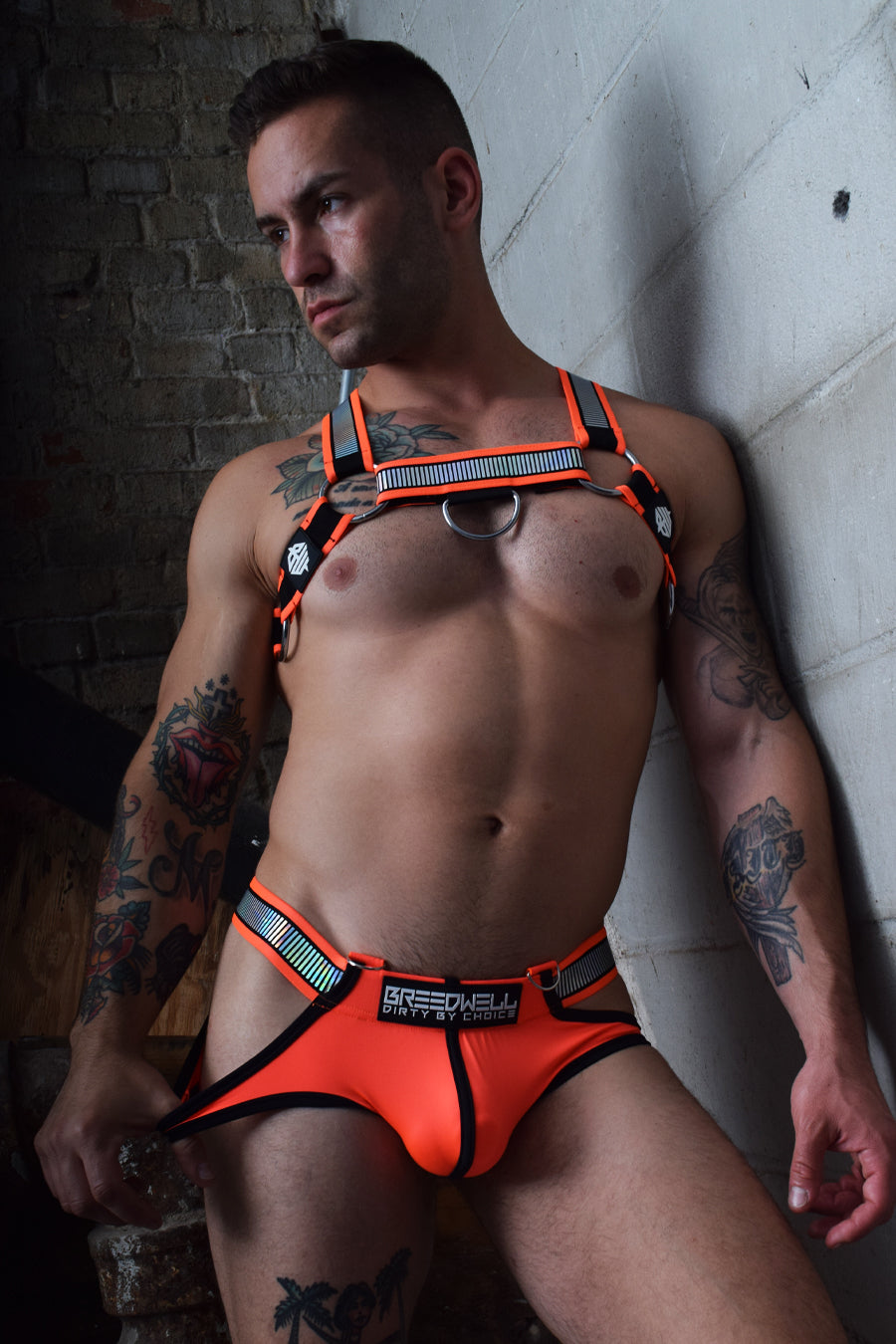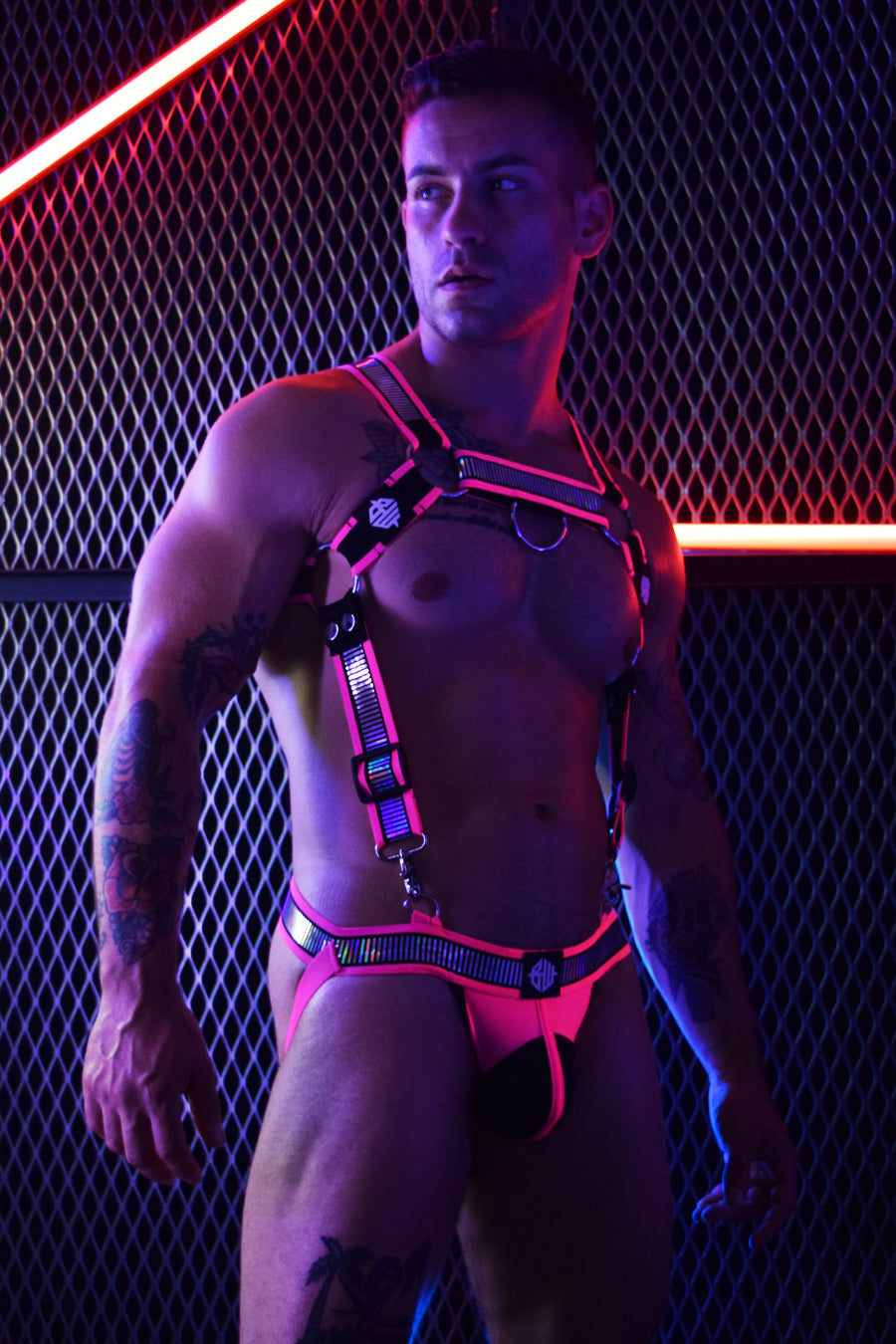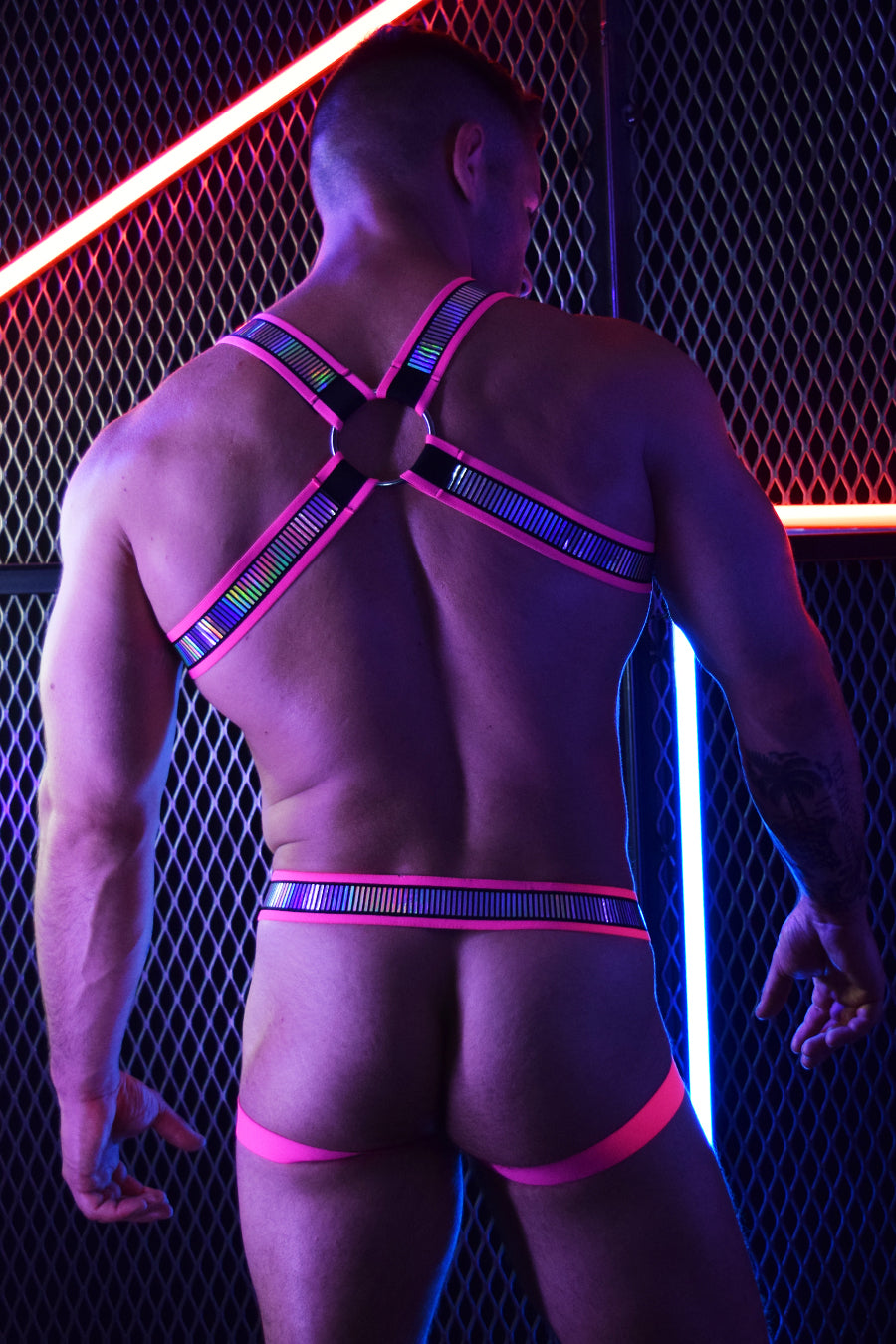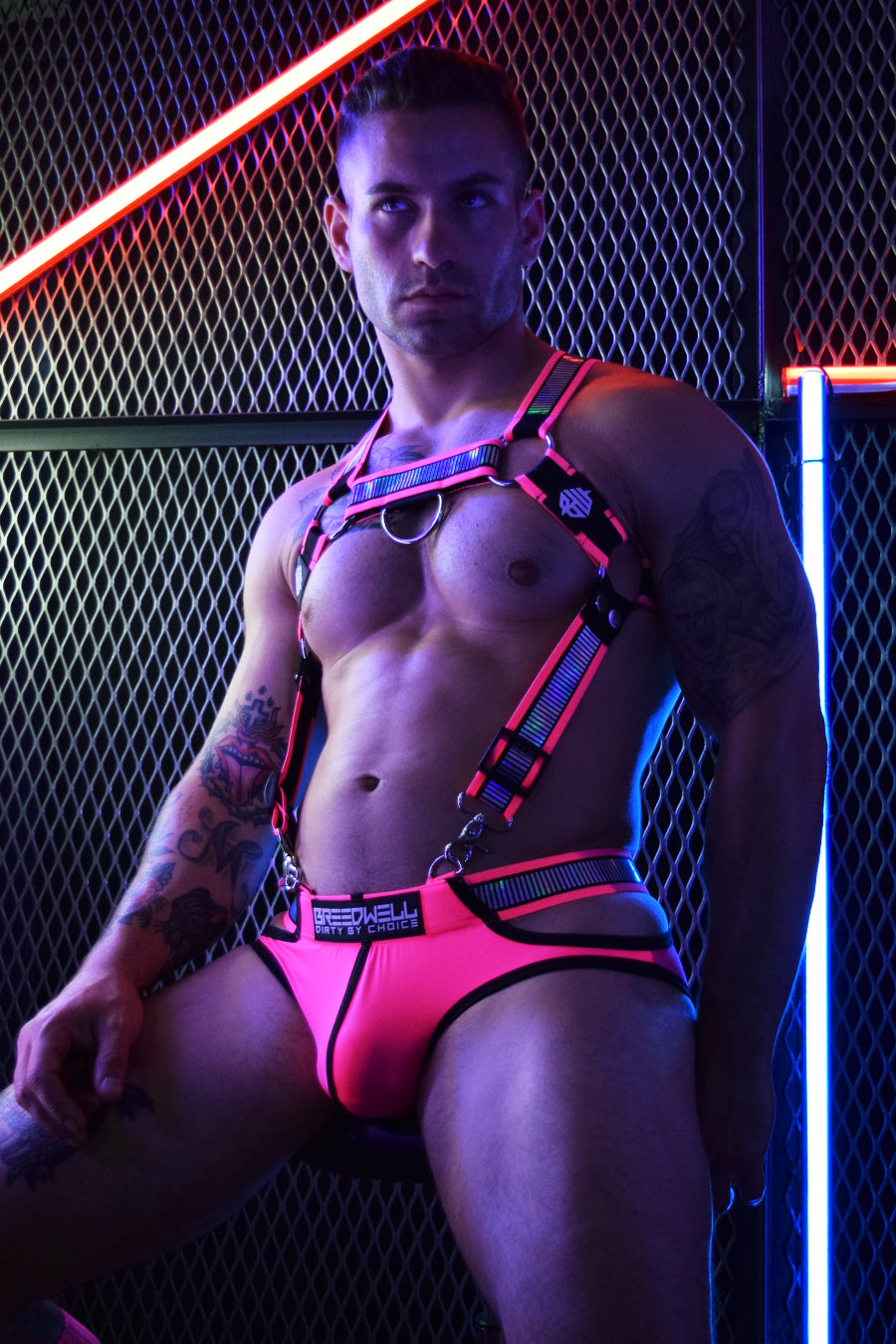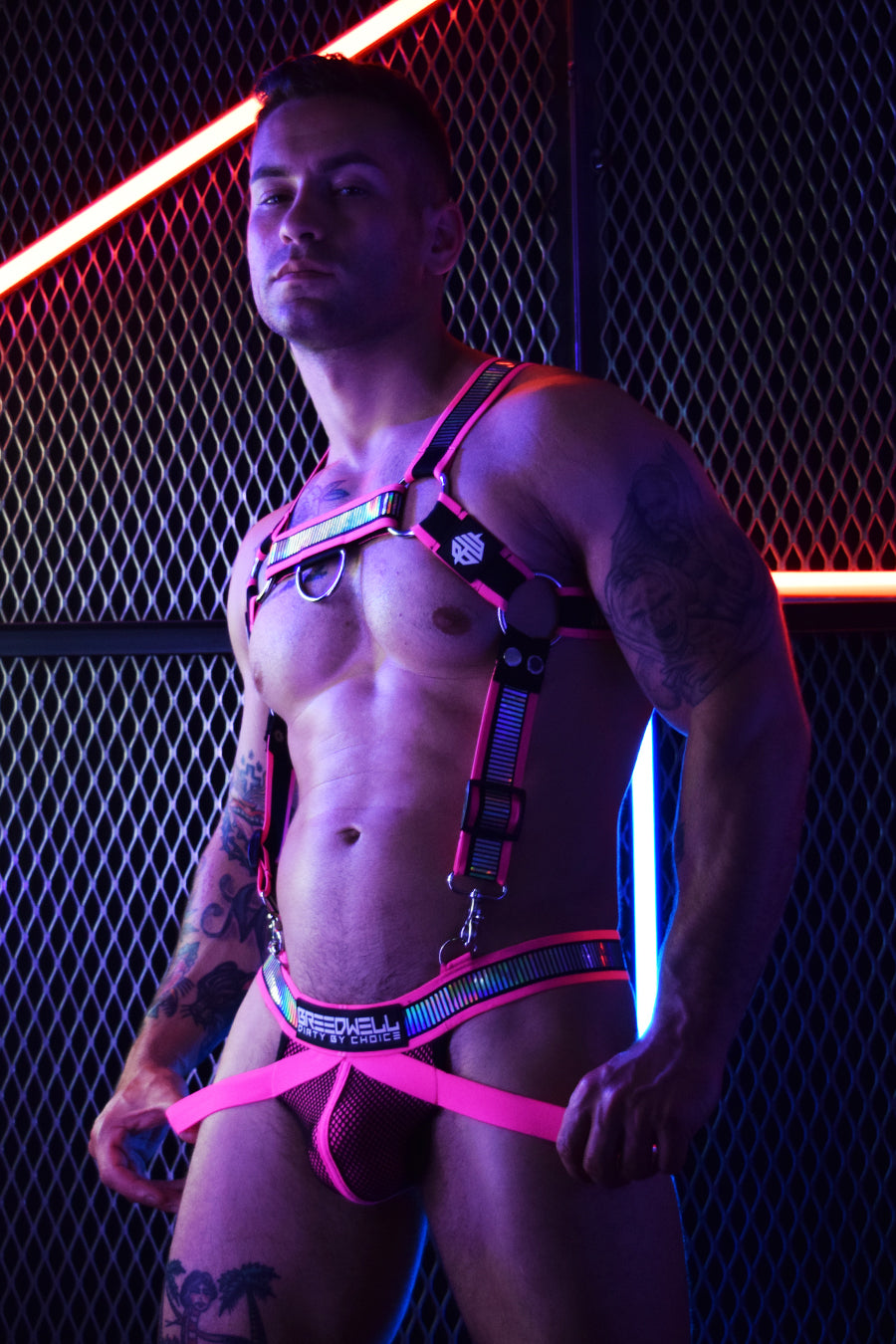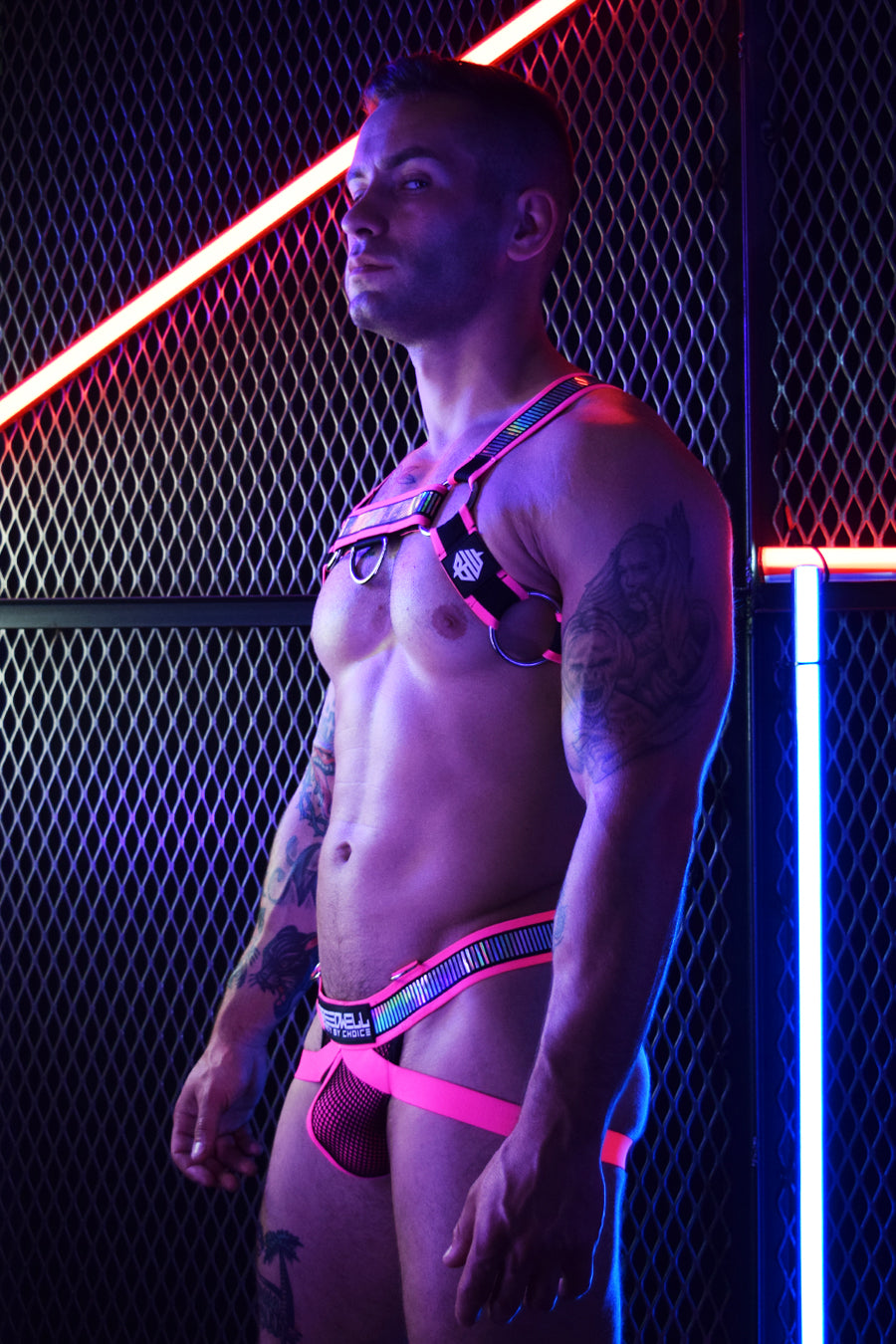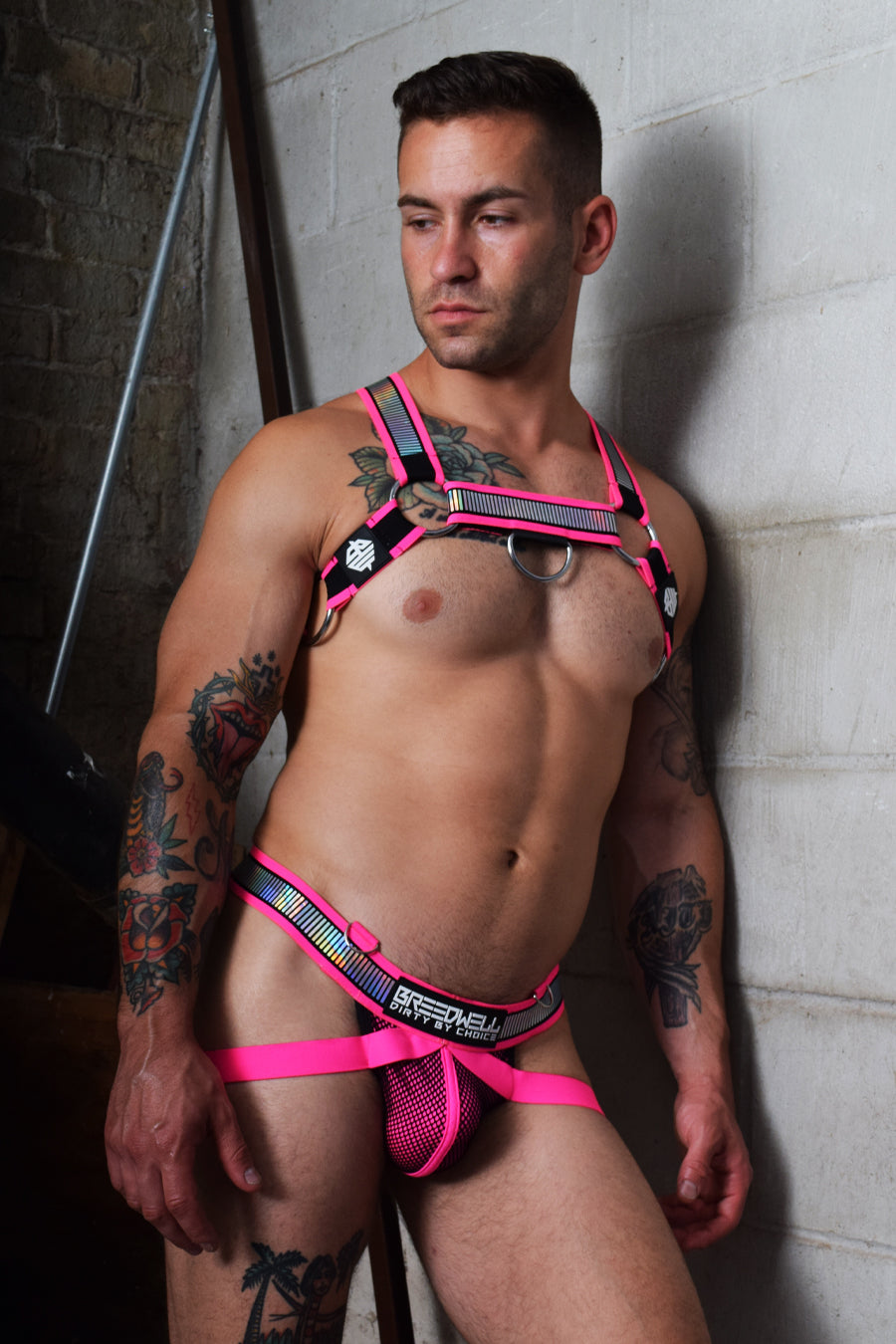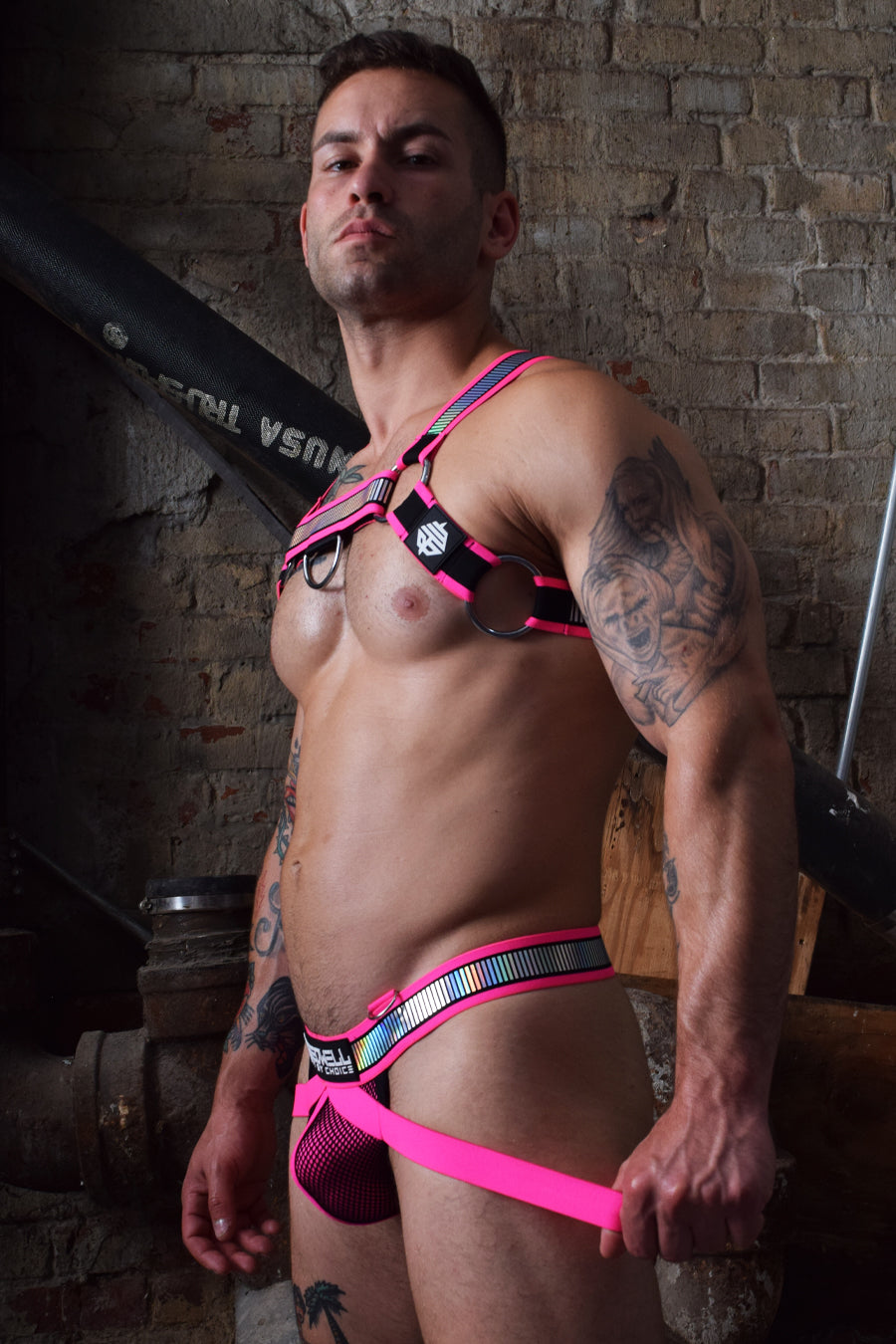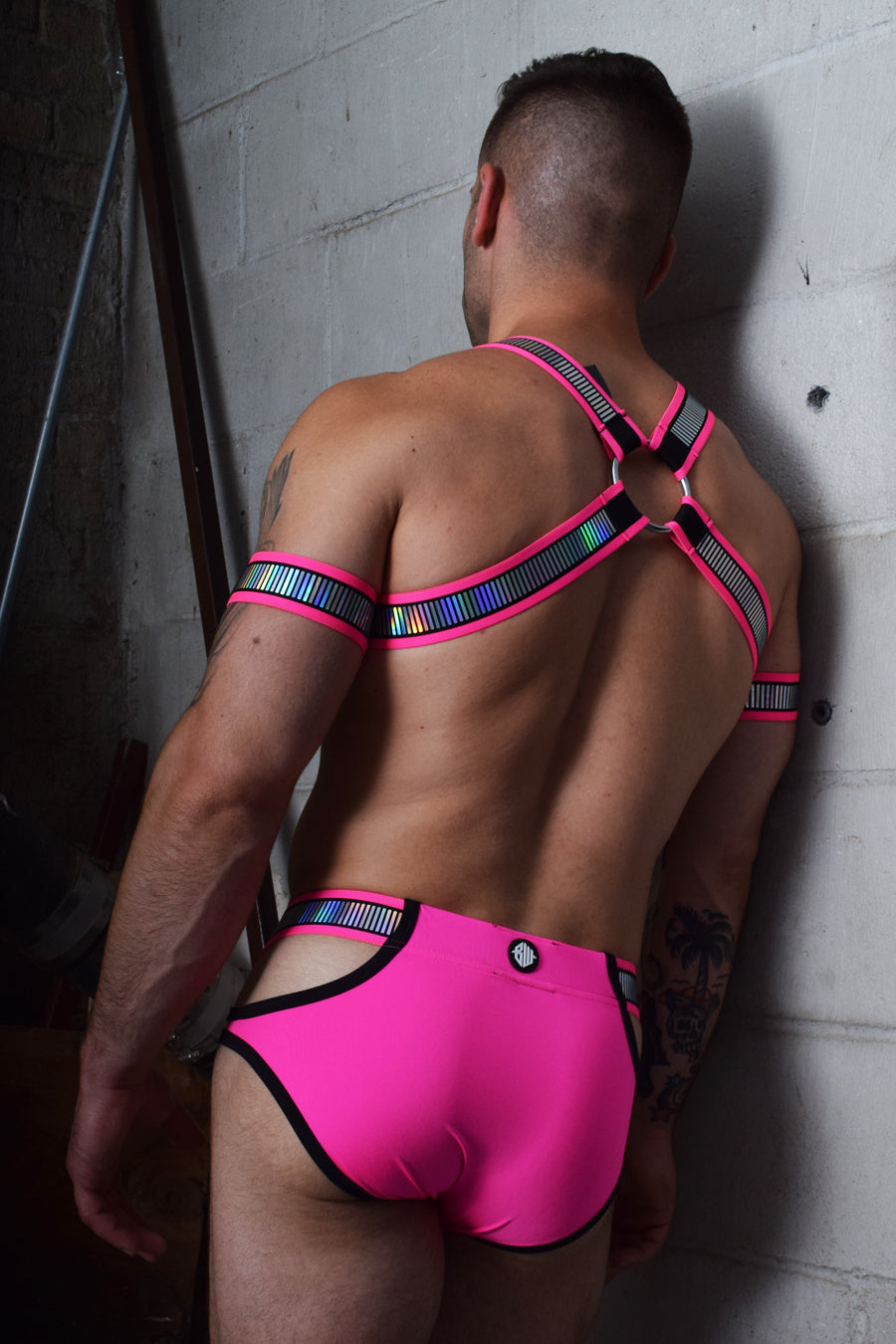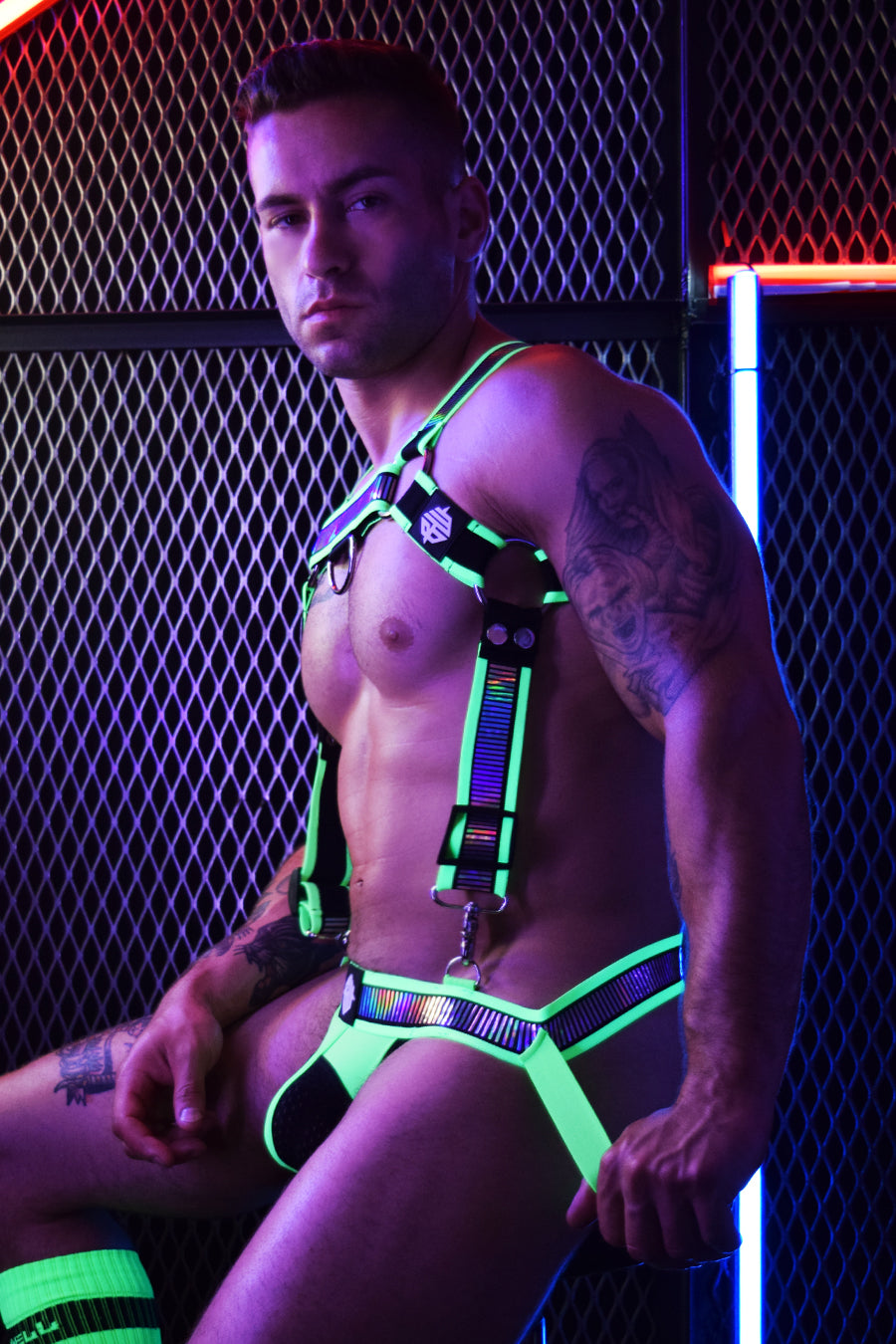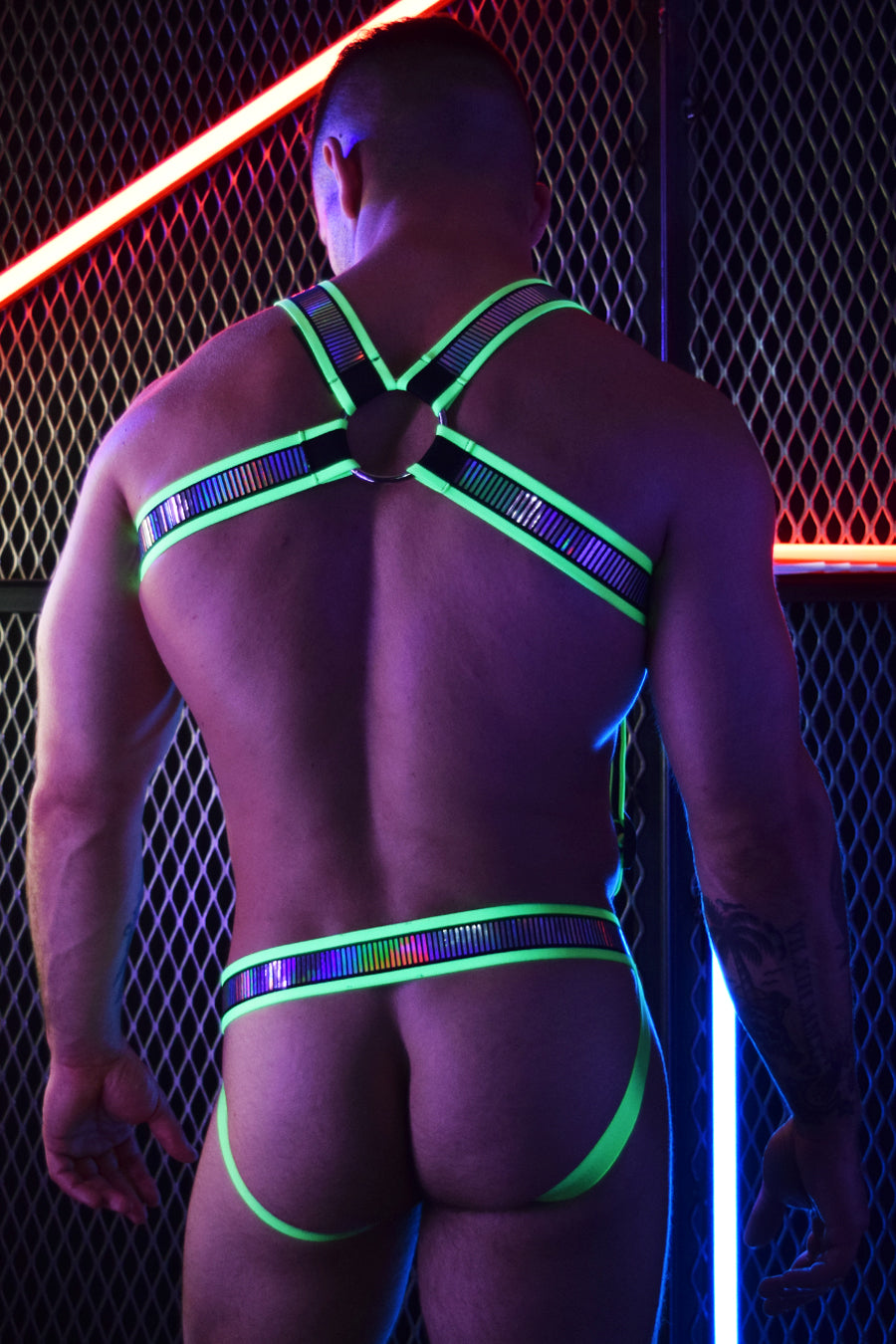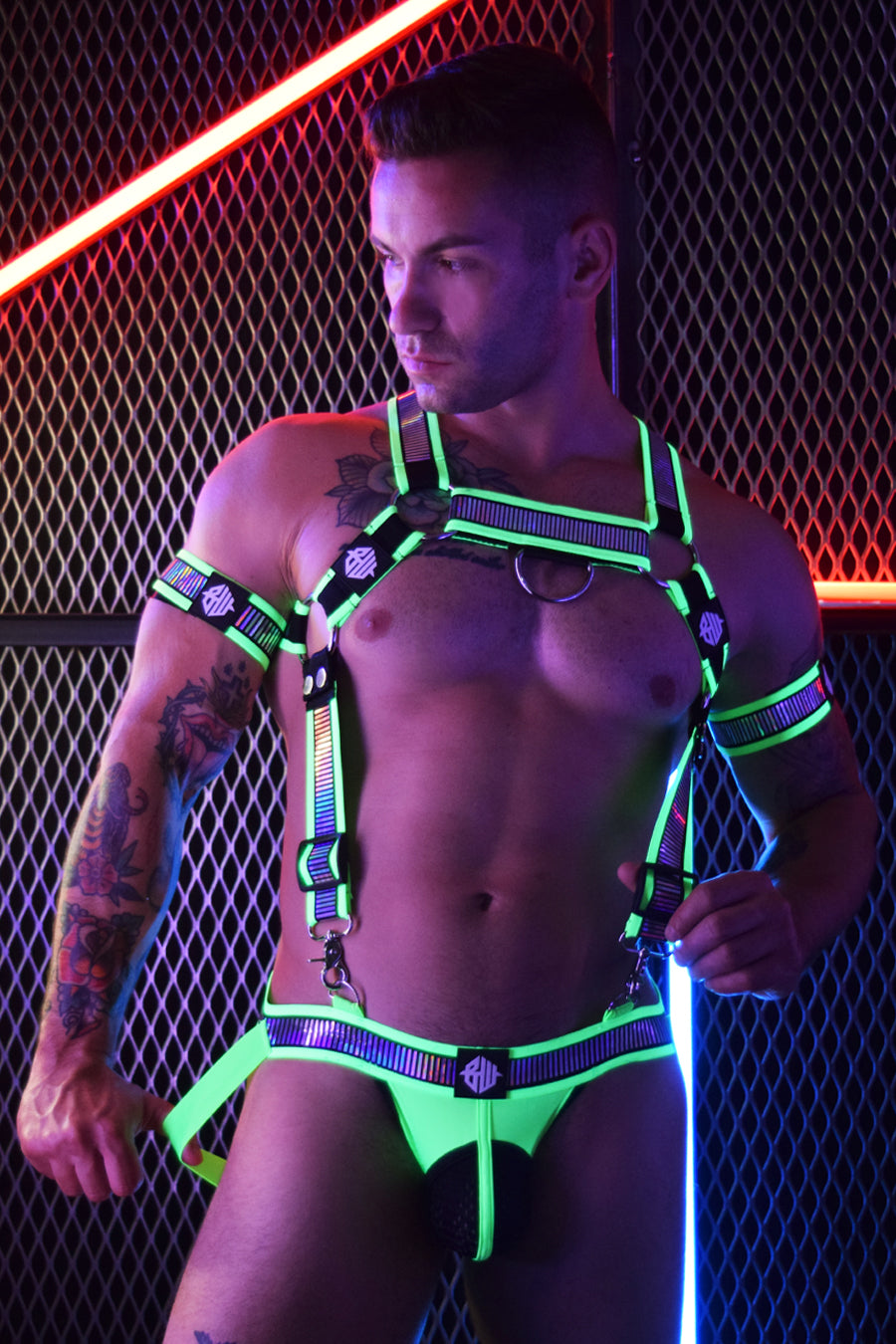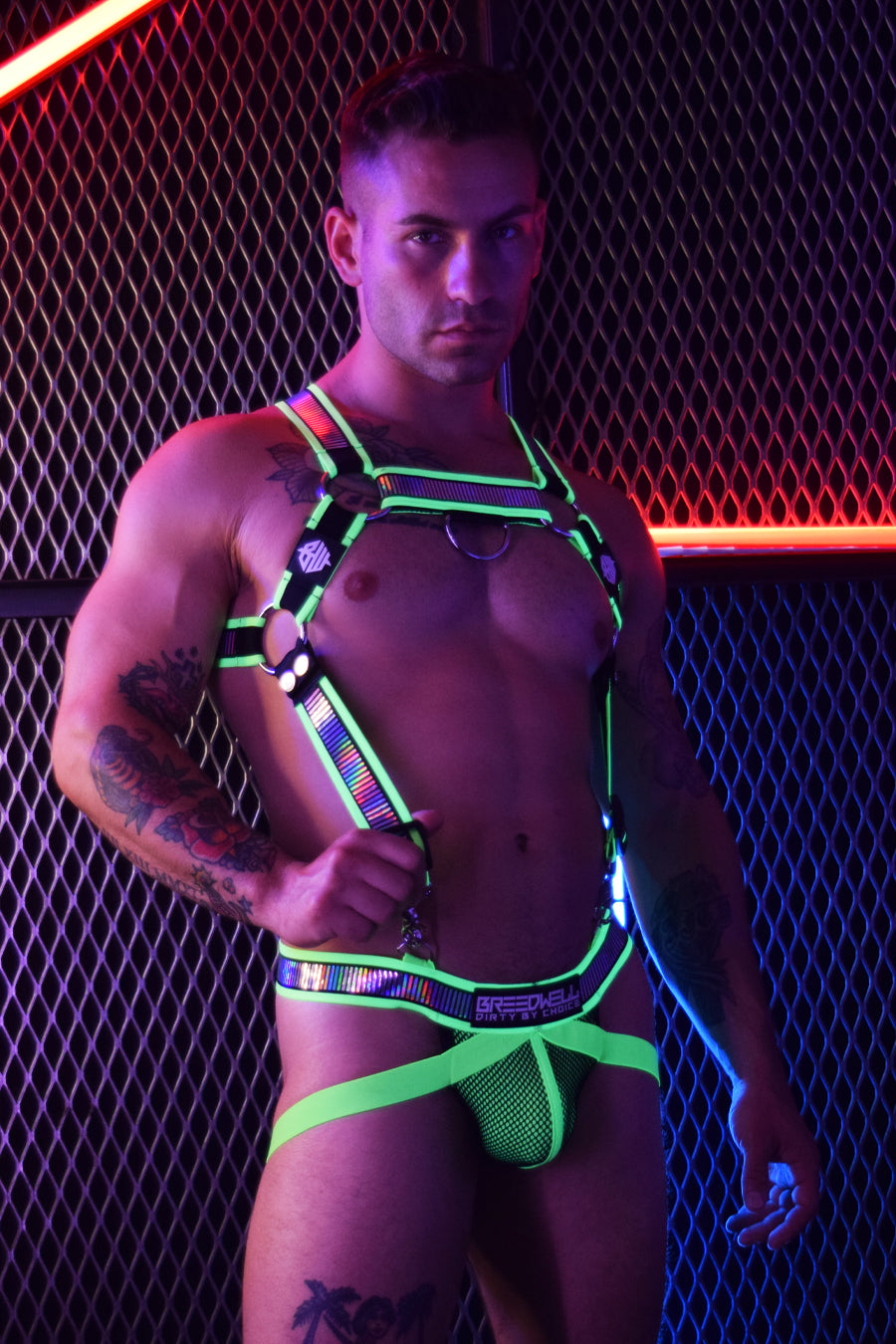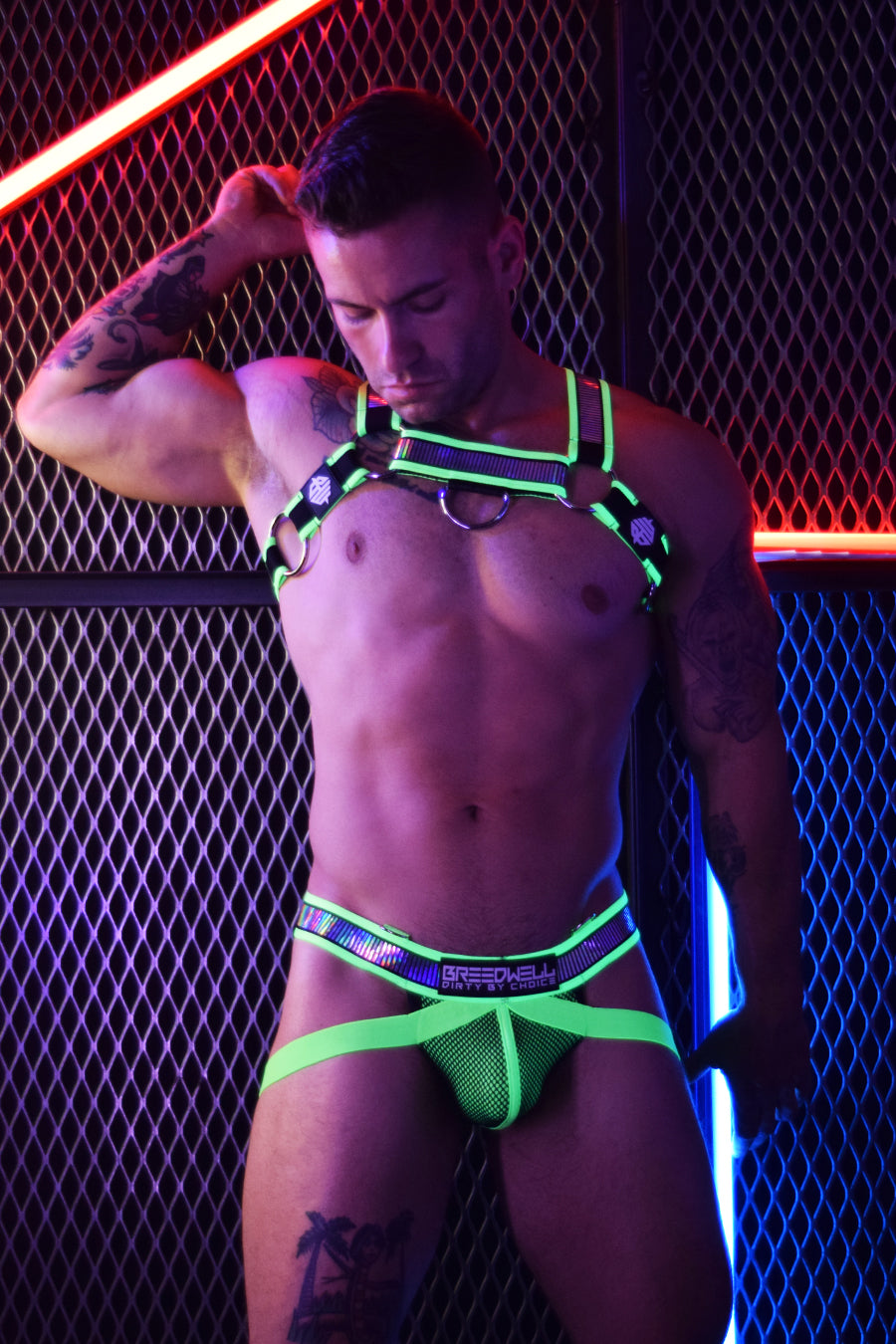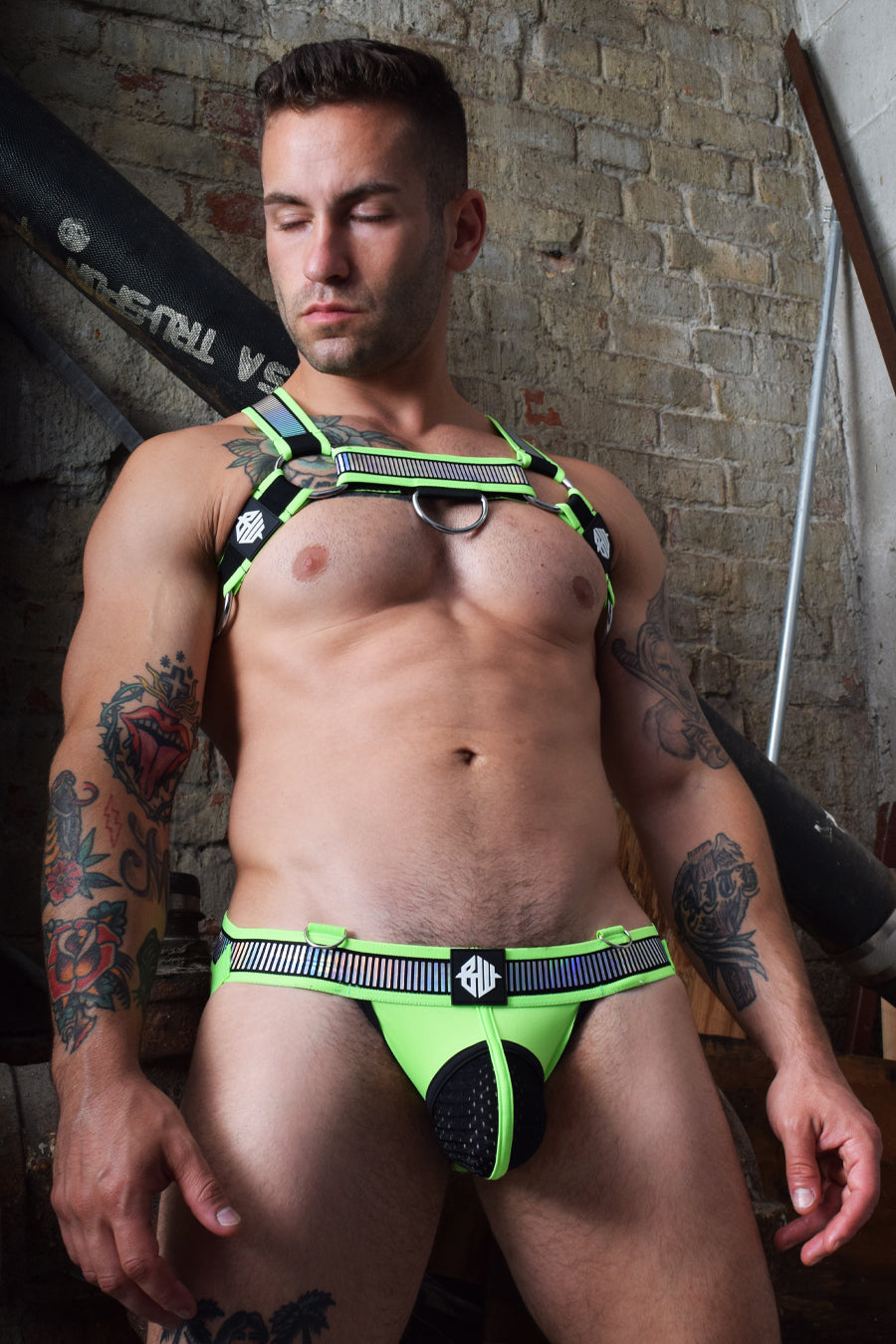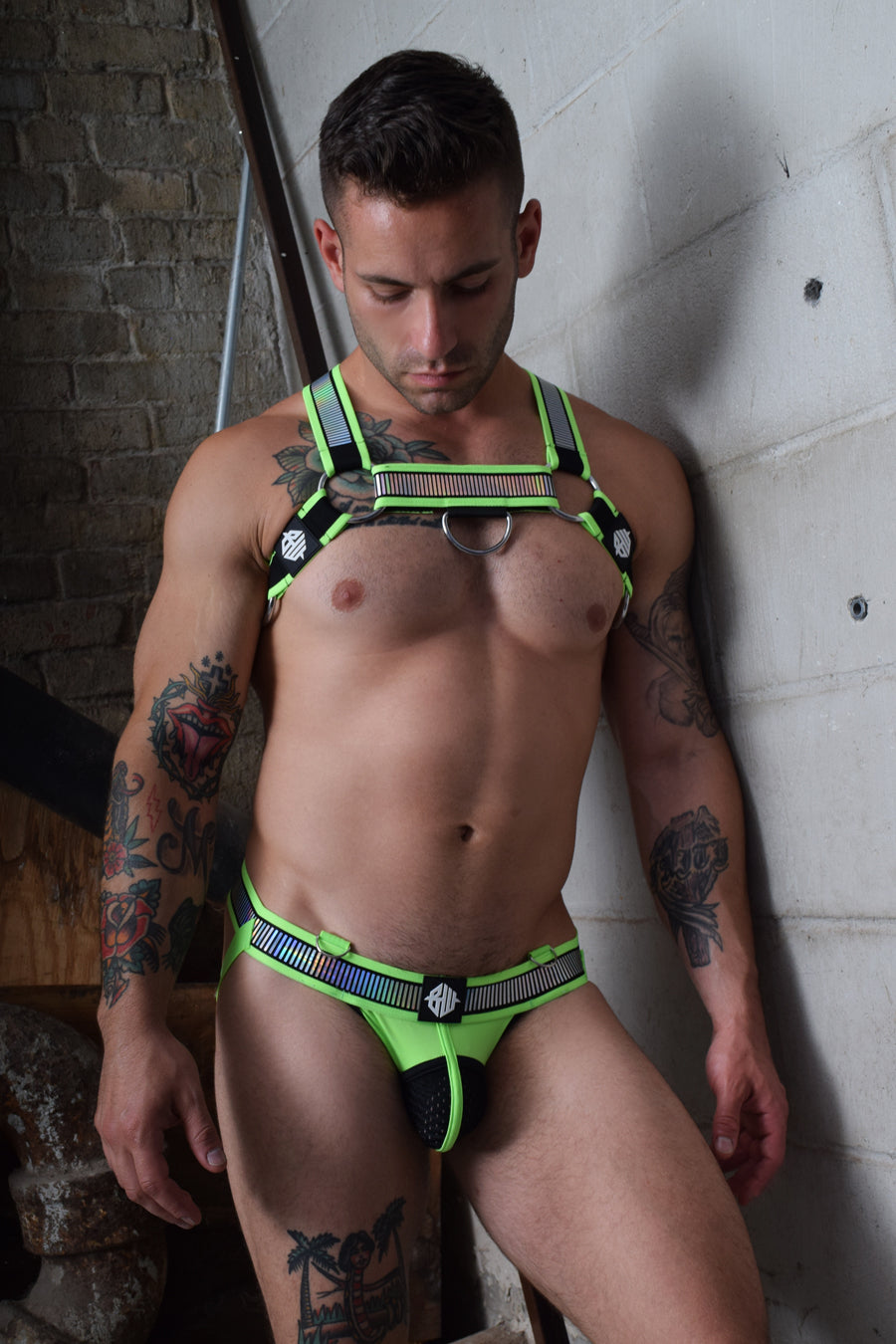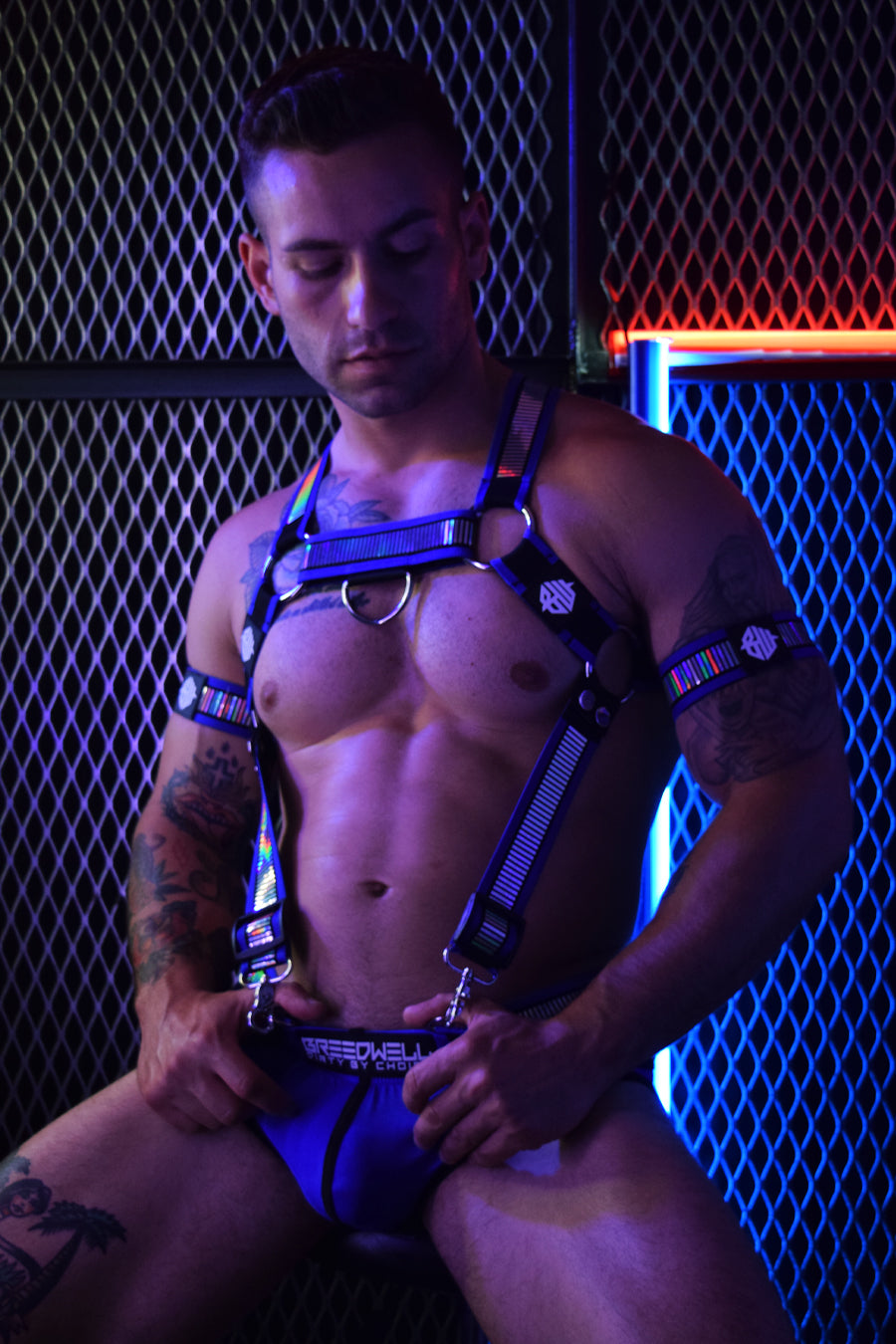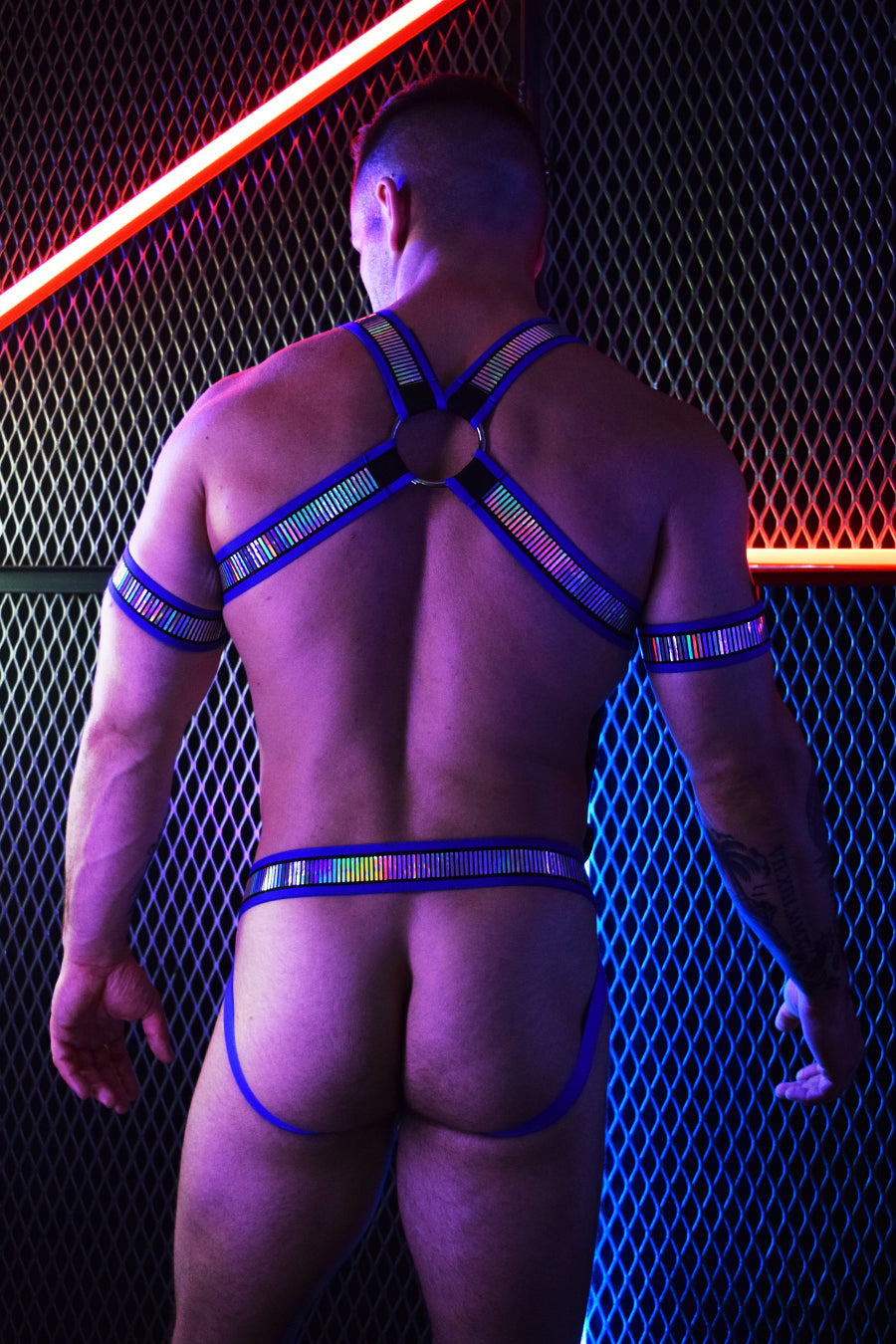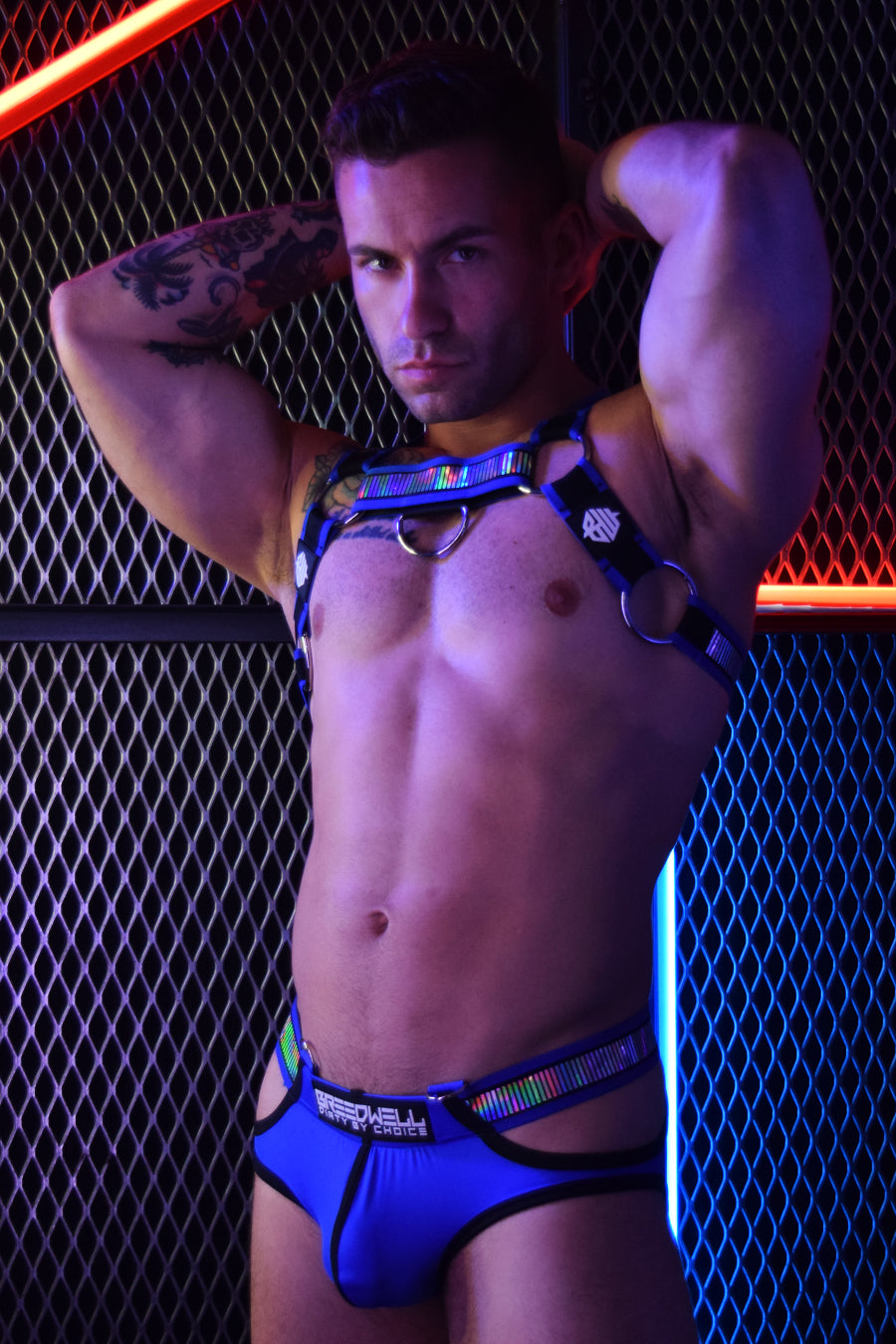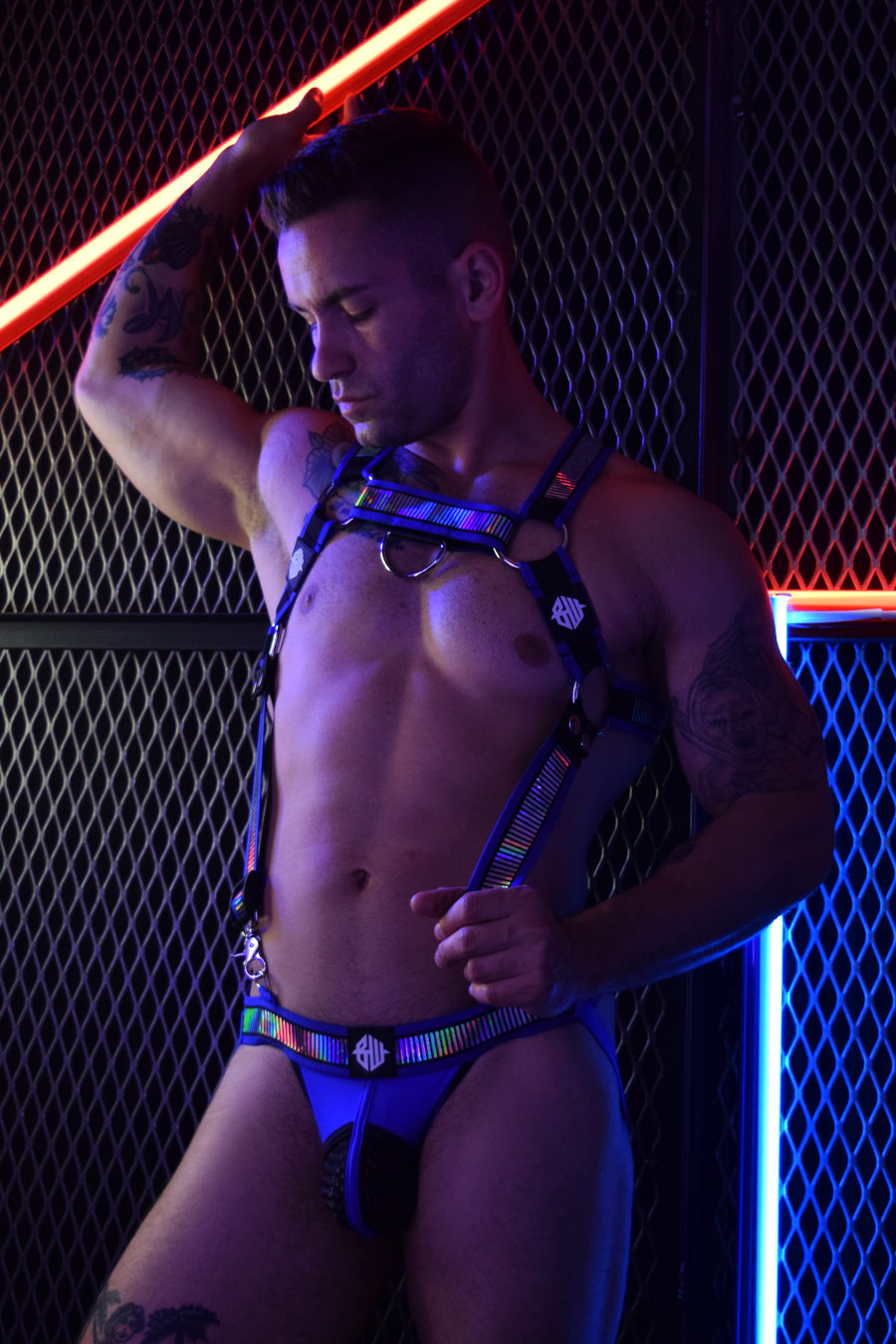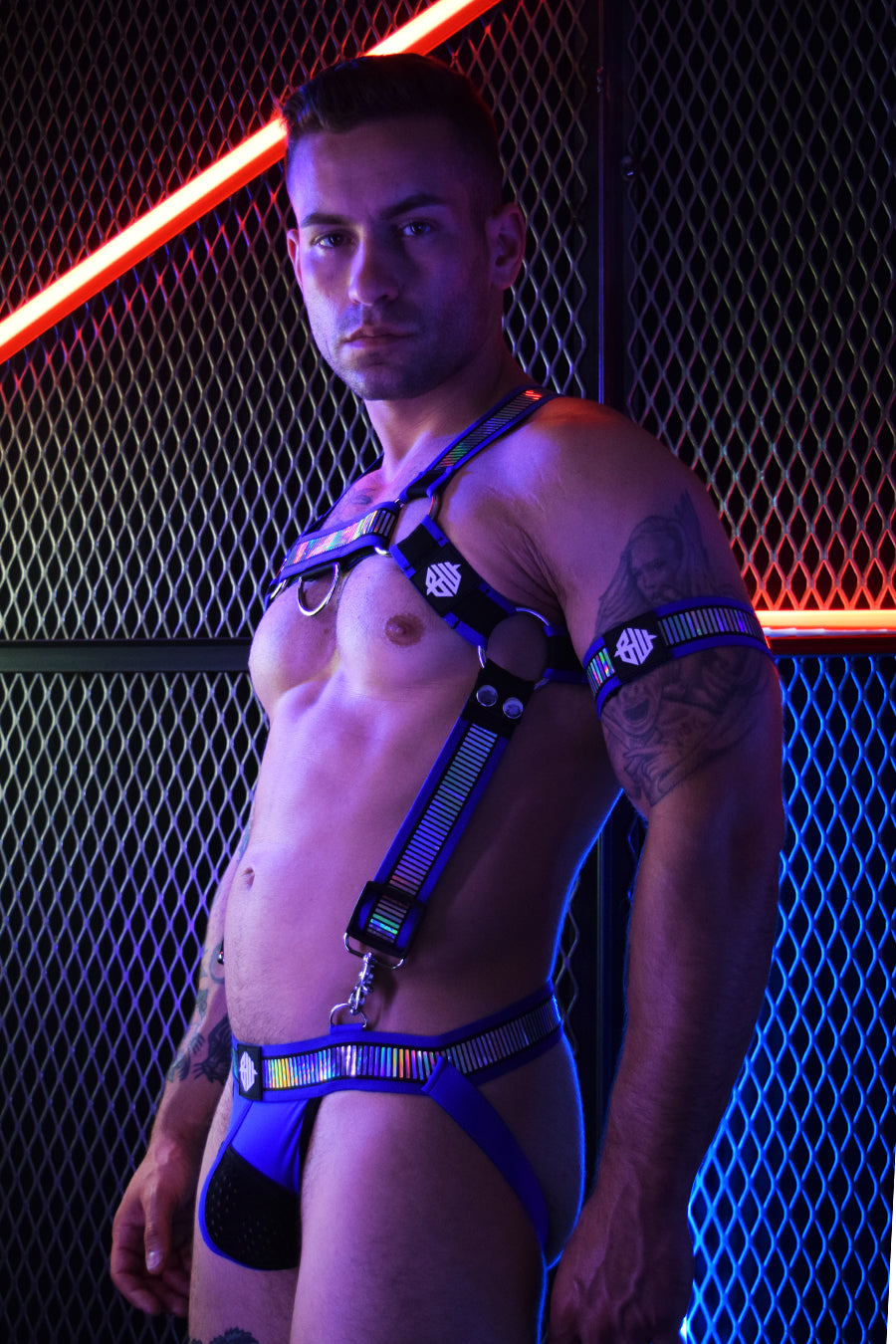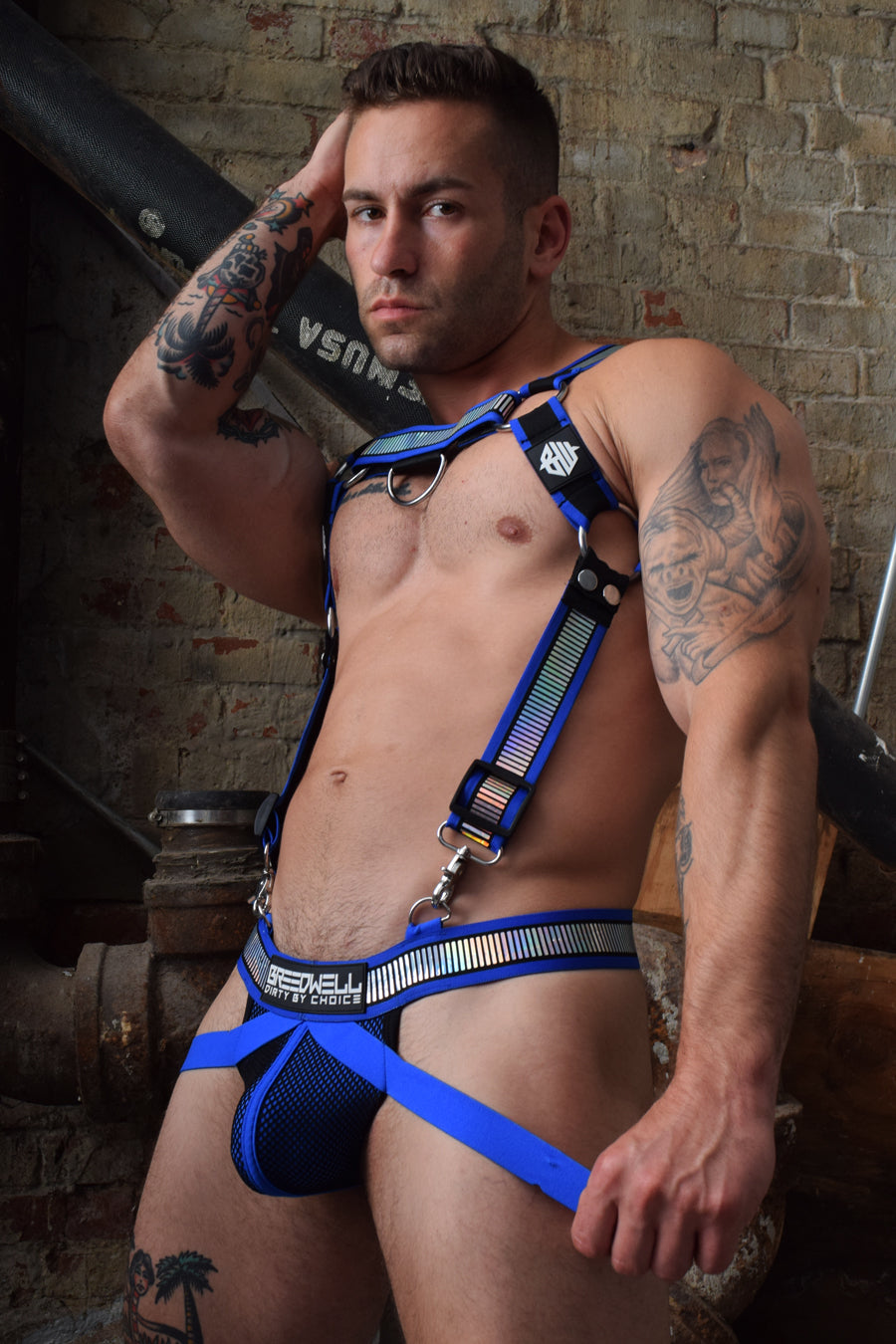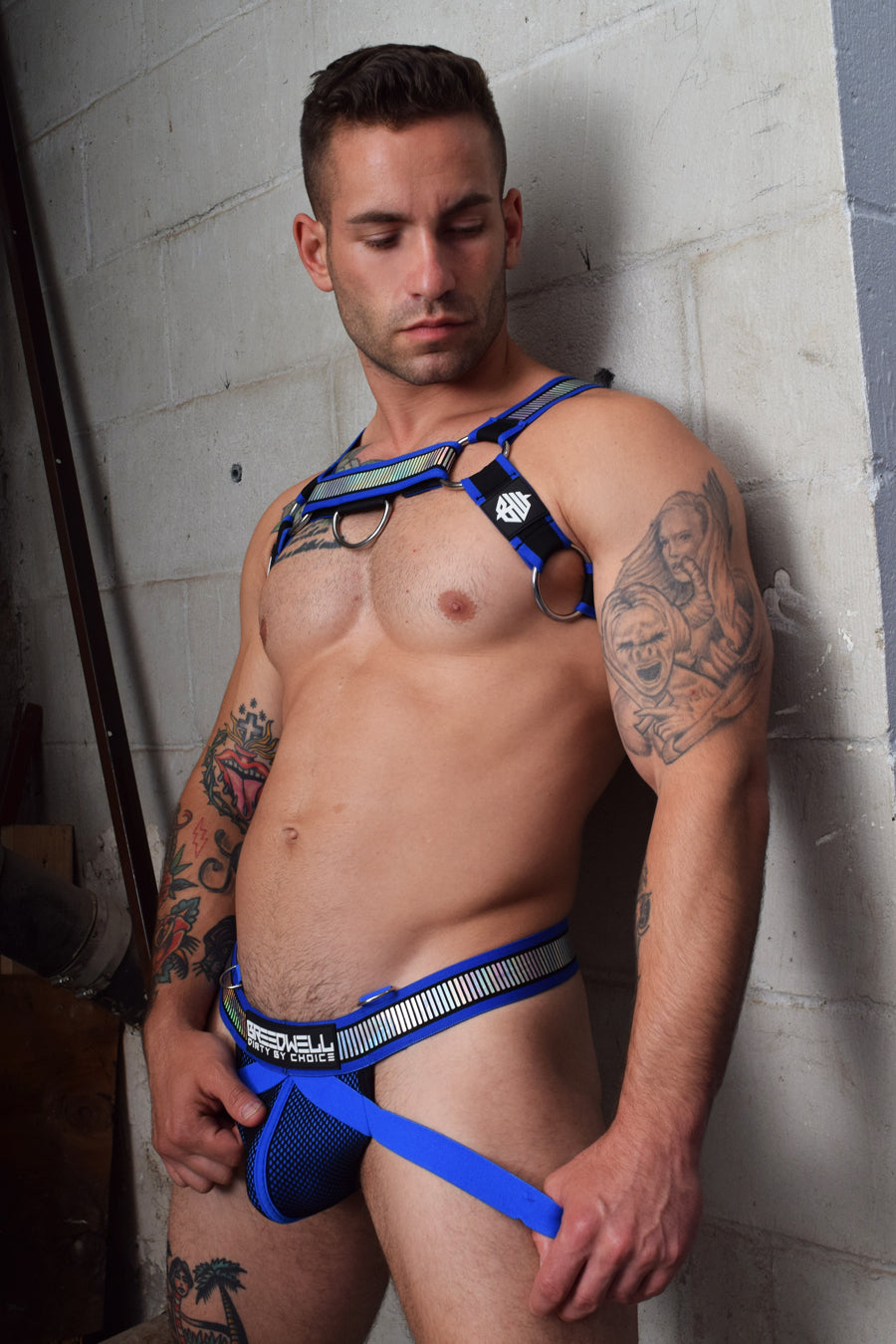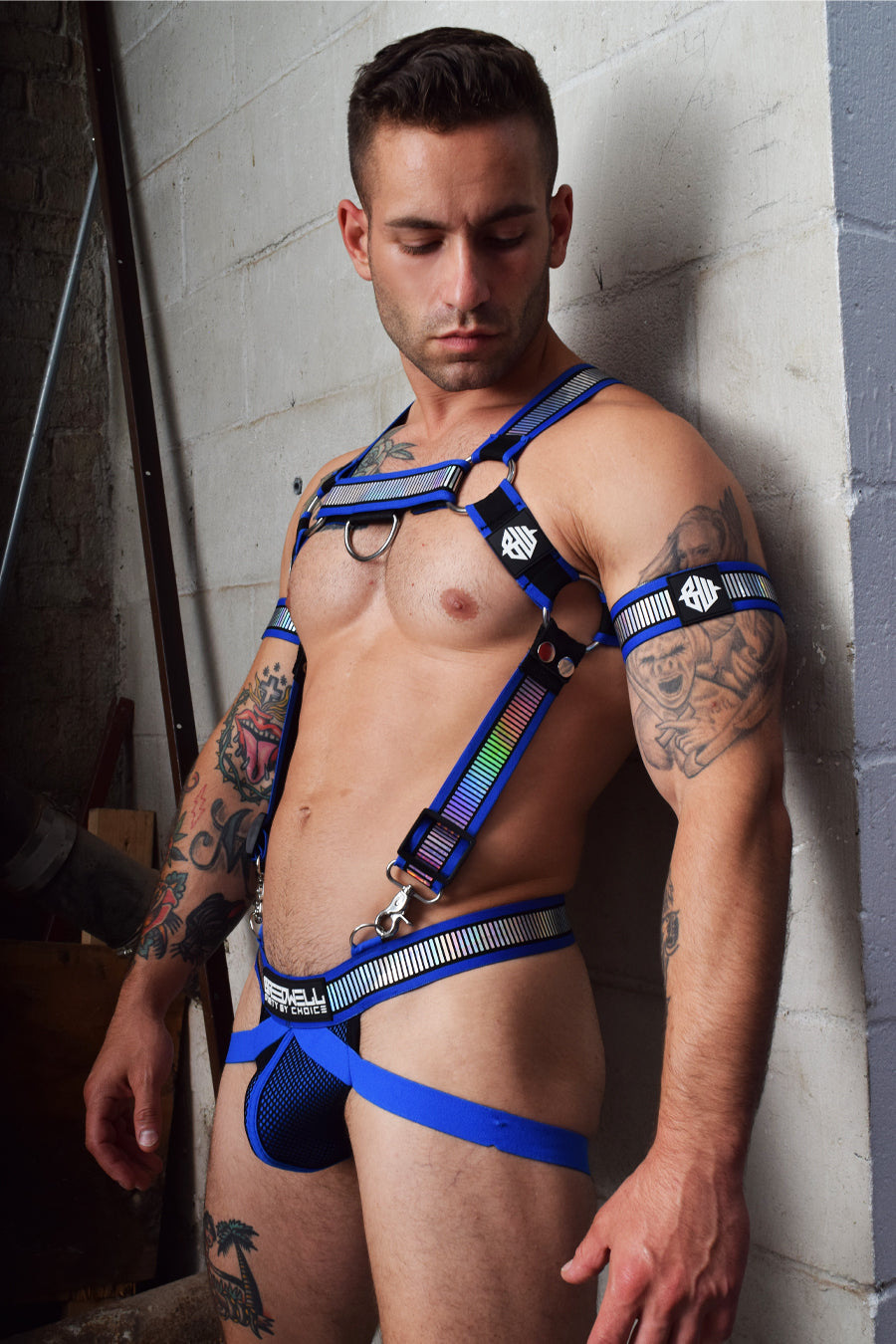 REFLECTOR BULLDOG BODY HARNESS
Body-ody-ody. Harness your inner bulldog.
First, you harnessed your chest. Now, harness the rest. Our  REFLECTOR BULLDOG BODY HARNESS takes the traditional bulldog harness and extends it.  ALL THE WAY DOWN to anything you're wearing below the waist  The REFLECTOR BULLDOG BODY HARNESS is made of an iridescent foil stripe knit that catches the light, day or night; is convertible from traditional bulldog to full body harness; is customizable for all sizes; has a removable center strap; is fitted with premium stainless steel O-rings; has lobster clips that connect with any garment; and with double PVC logo patches, you'll get into double the trouble. Get yours in blue or UV blacklight reactive neon green, neon pink, or neon orange.
Pair it back with the Reflector Jock, Crossover Jock, Brief or armbands to complete your look.