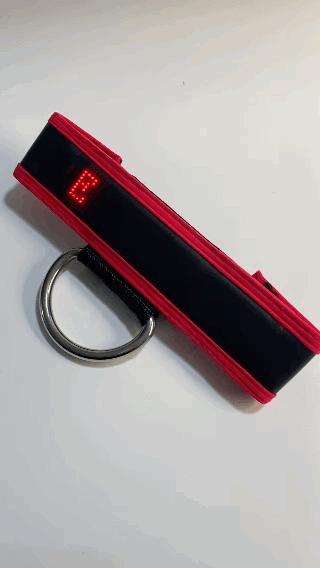 MARQUEE CENTER STRAP - RED
Our MARQUEE STRAP takes everything you love about our BILLBOARD CENTER STRAP and pushes it to the next level. The soft, flexible  MARQUEE STRAP is trimmed in red, blue, neon green, and/or white -  the white, neon green, and red options are UV blacklight reactive - and comes with a sturdy, sexy D ring. 
They
 can be connected to your phone via an improved bluetooth app that allows you to stream messages (text, animations, draw modes, and even a sound equalizer mode) to all those hunks standing six feet away. Now you can close the distance without ever opening your mouth (that'll come later).