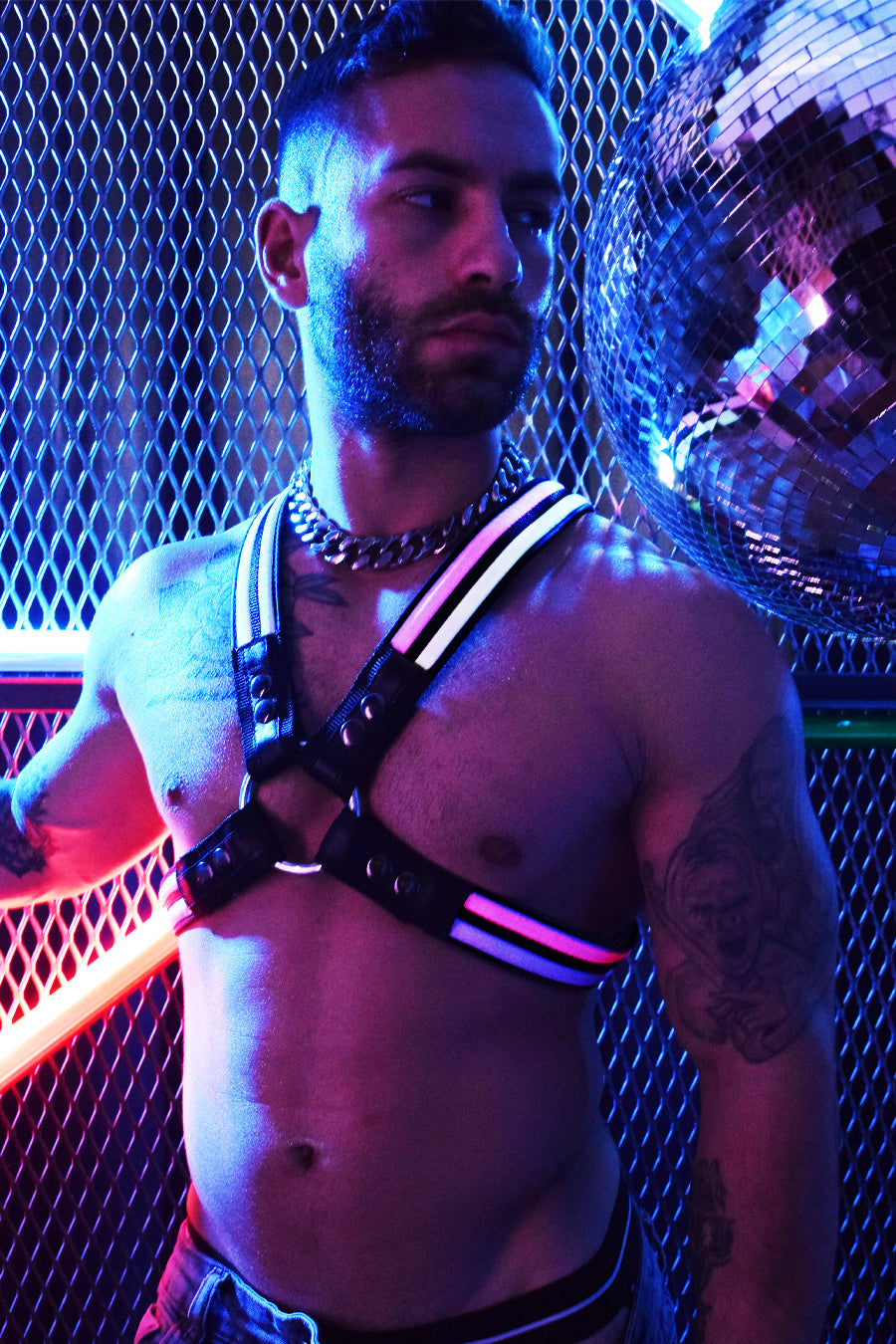 RAINBOW GLOW CROSS HARNESS
ONE SIZE 
(fits a 36-49 inch chest)
The GLOW CROSS HARNESS combines a LEATHER chest  harness and metal rings with the BREEDWELL GLOW LIGHTING system. 
Like all our harnesses, this is also sweat proof, adjustable, and USB rechargeable. It attaches with metal snaps and has our unique LED lighting system attached. 
The harness has 4 individual batteries and includes 4 USB charging cables. 
Optional cock ring attachment sold separately
REMEMBER: It takes only 2 hours to recharge a BREEDWELL harness to full capacity,
which means up to 10 hours of non-stop glow . No solid mode in rainbow only flashing 
. 
Also remember not to overcharge the batteries as it will weaken the batteries over time, Once the light turns green remove the charging cables and your ready to go.